May 2-6 (next week) marks TEACHER APPRECIATION Week 2022. We will be celebrating our teachers all week long to let them know how grateful we are for everything they do for the WARRIORS of Emmanuel Christian School. Teaching is not an easy job and it has been especially challenging over the last couple of years. When they were earning their teaching degree, who would have imagined teaching through a global pandemic? Yet our teachers have gone over and above the call in order to keep students learning in spite of all of those challenges. You are invited to join in celebrating the dedicated teachers at EC! If you would like to send a note of thanks to your student(s)' teachers, we encourage you to send it in! It will mean a lot as we head into the last month of the 2022-23 school year! Cards or notes can be sent directly to the teacher or through the school offices. Thank you for helping us make it a week of gratitude and encouragement for our AWESOME teachers!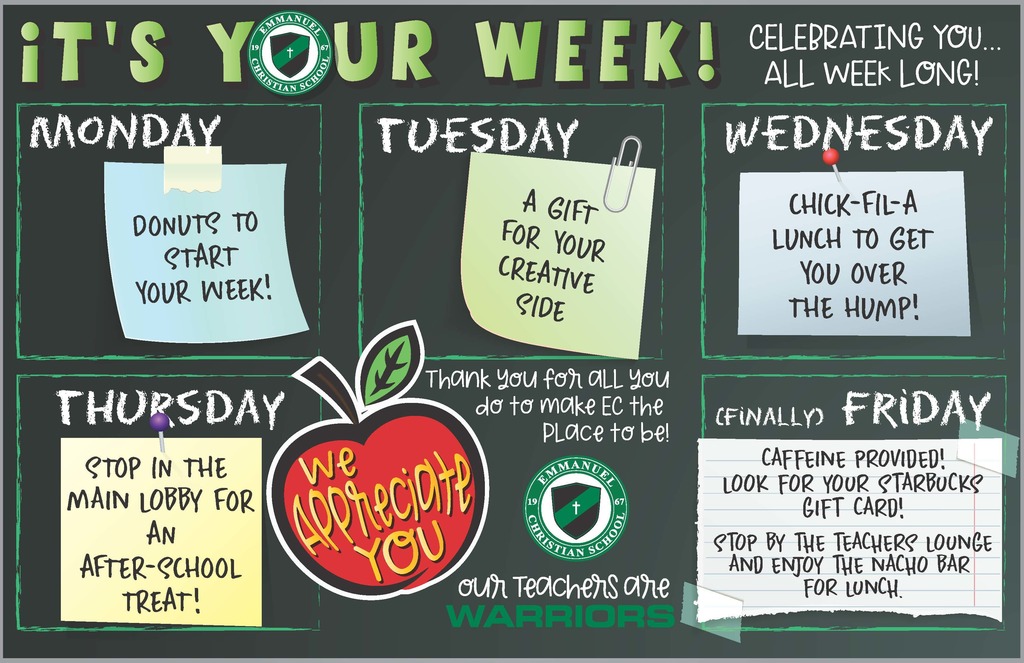 Mrs. Skiver's 1st grade class took time to create cards for Mrs. Farley on Administrative Professionals Day! A very special thank you to Mrs. Farley and Mrs. Davis who work so hard to take care of EVERYONE at EC.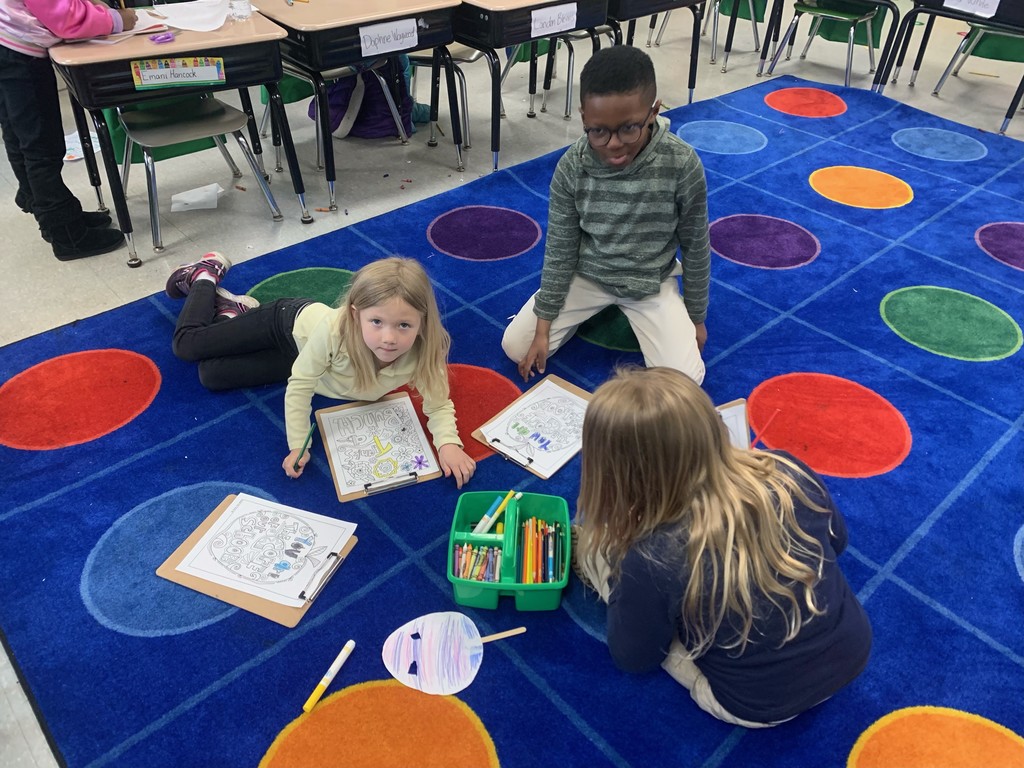 WARRIORS are Making the Most during SEW 2022 (Spiritual Emphasis Week)! A big thank you to our special guest, Damion Cooper who brought a powerful message to our WARRIORS this week. In addition, students in 7th through 12th signed up for Making the Most projects in order to serve others. One of the projects was for the Sunshine Yarn Project which creates "wigs" that bring a smile on the faces of sick children all over the world. In two days at EC, they were able to create more wigs to share than they normally do in an entire year! Great job WARRIORS!
Congratulations to David Eckloff - our WARRIOR of the Week!
From left to right, back row: Karly Smith (flute), Samuel Kutz (trumpet), Malachi O'Brien (oboe), David McKay (clarinet) Front row: Daniel Bennett (alto saxophone), Elliana Sadorf (flute), and Matthew Dodds (trumpet) Seven students from the ECS have been selected to perform in the BGSU MS Honor's Band on Monday, May 2. They will be participating in an all-day rehearsal with other students from OH and other states. The concert is at 7pm, at the BGSU Music Center, and it is free. Congratulations to our Musical Warriors!!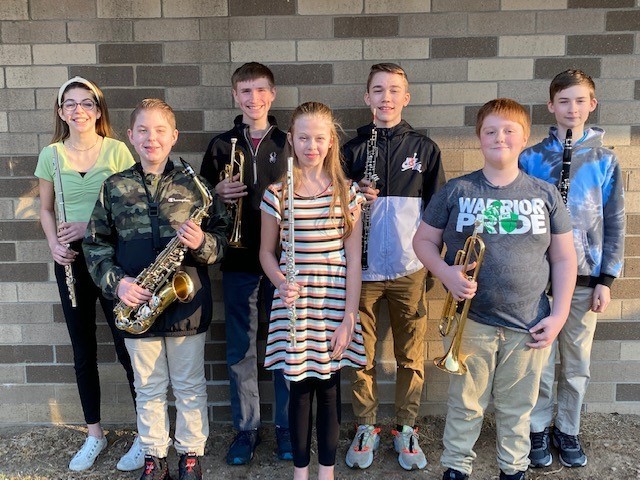 Join us in covering Emmanuel Christian School and WARRIOR Nation in prayer this week!
The WARRIOR Softball game vs. Waite tomorrow has been moved to 10am to allow more time for field prep. Come out and support your UNDEFEATED WARRIORS!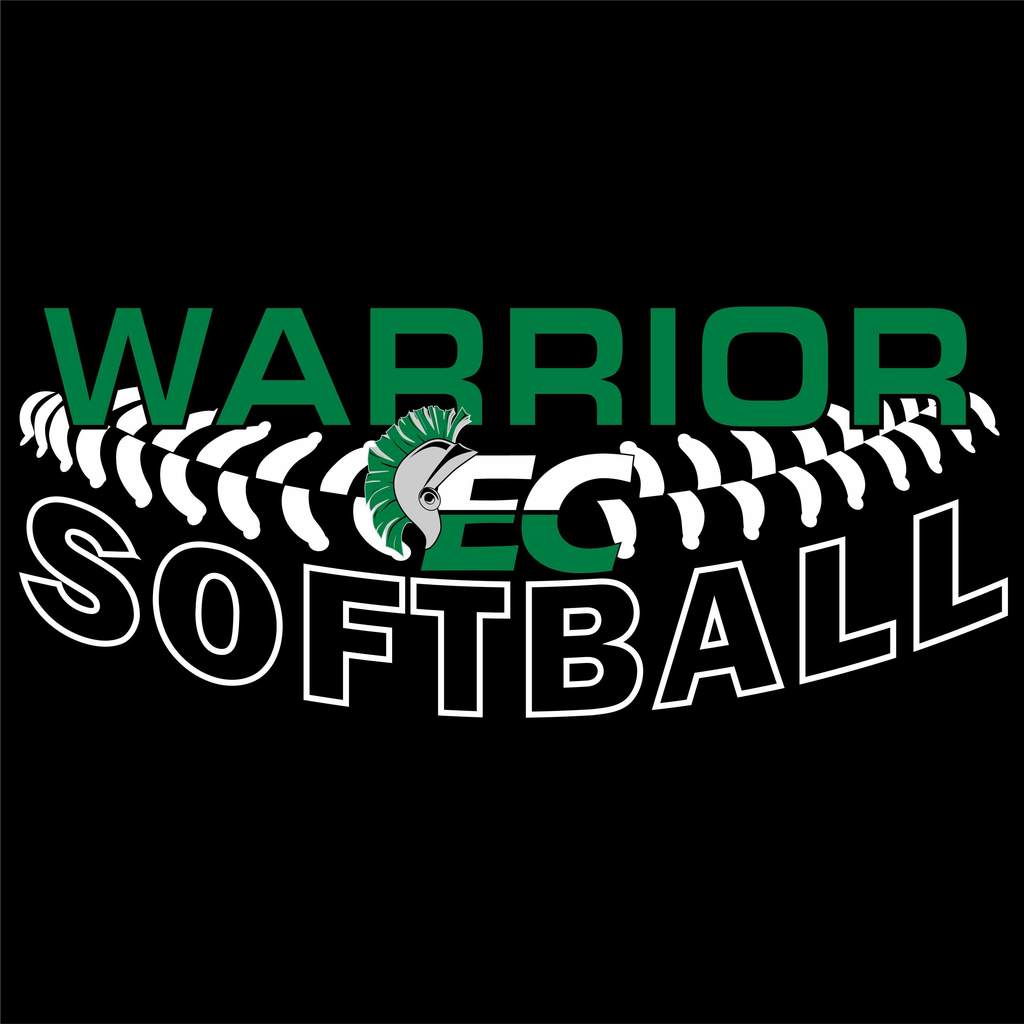 Due to the girls softball game being reschedule to Friday, as well as our busy athletics schedule, we have to cancel the Staff vs. Students basketball fundraiser this year. We look forward to hosting this fun EC event next year!
Congratulations to Logan Taylor our WARRIOR of the Week!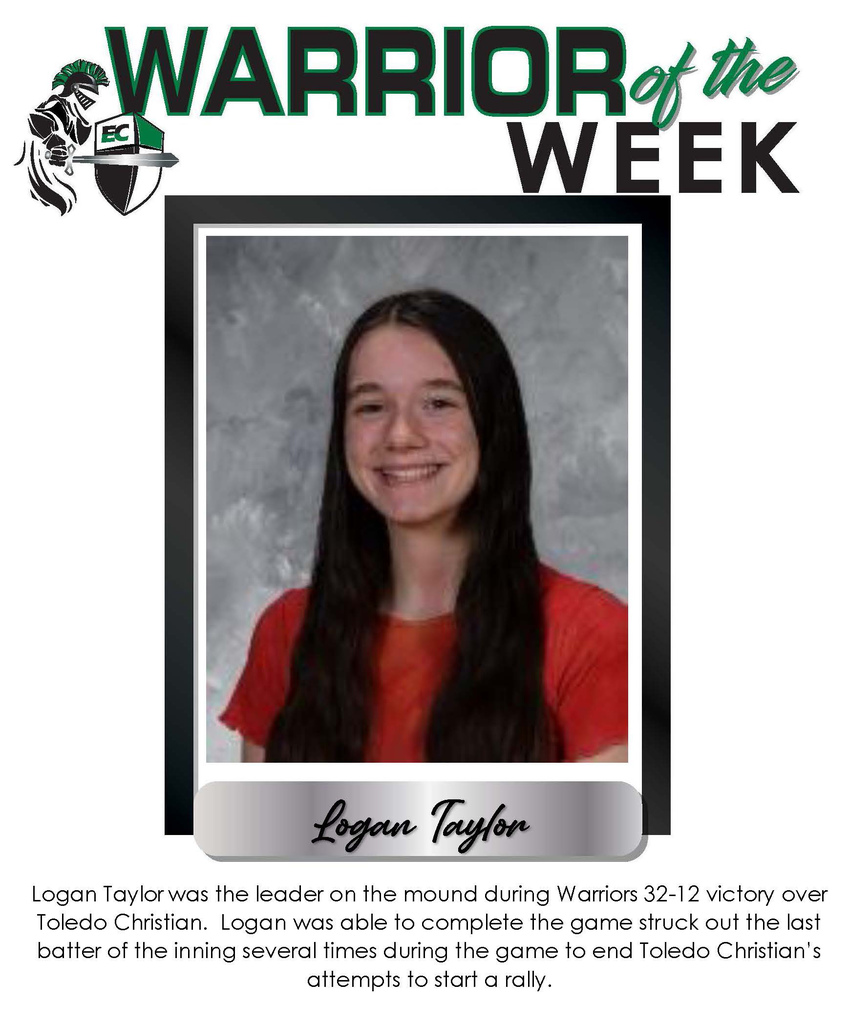 Family Movie Night with Damion Cooper is THIS Sunday, April 24th at 6pm in the Parmelee Gym. You don't want to miss an opportunity to see "Show Me the Father", a very powerful and inspiration movie! BONUS! All students who attend will get a dress down day on Monday, April 25th! We will see you there!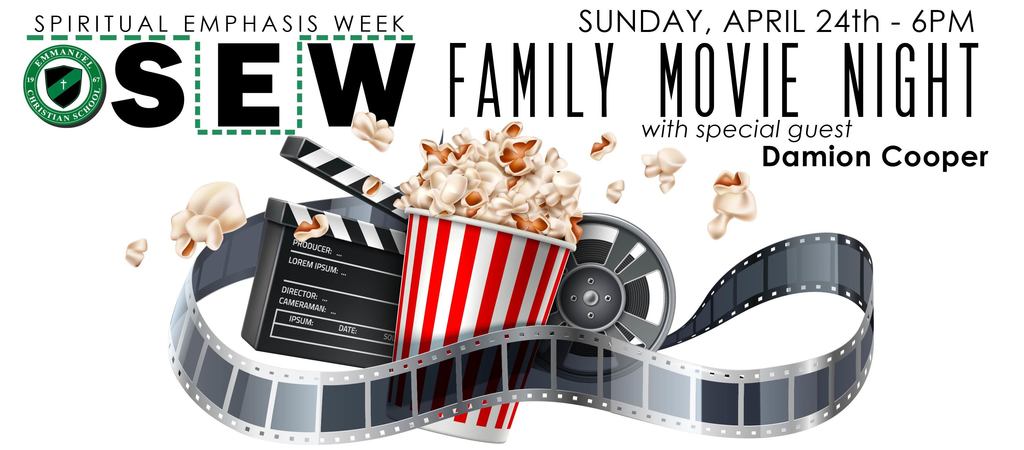 Make plans for a great summer of fun! Don't forget to register your kiddo for the KidVenture Summer Camp Program. Download the registration packet at
https://5il.co/1858e

We are FINALLY back! Be sure to mark your calendars to attend the 2022 Elementary Musical, "Livin' Inside Out in an Upside Down World". Two performances: 1:30pm and 7:00pm at the Emmanuel Baptist Church auditorium. Don't miss out!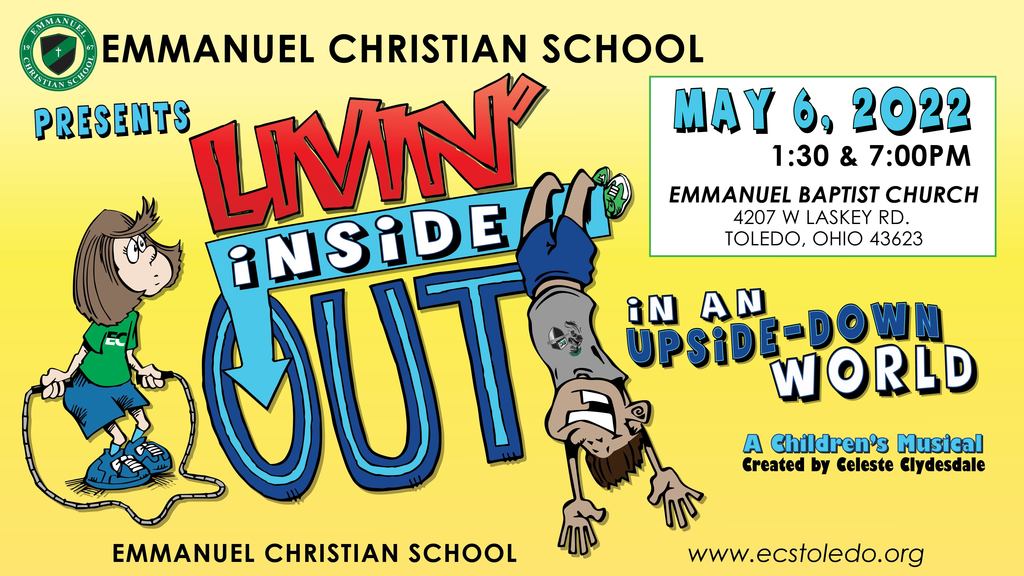 Congratulations to Joseph Chandler, our WARRIOR of the Week!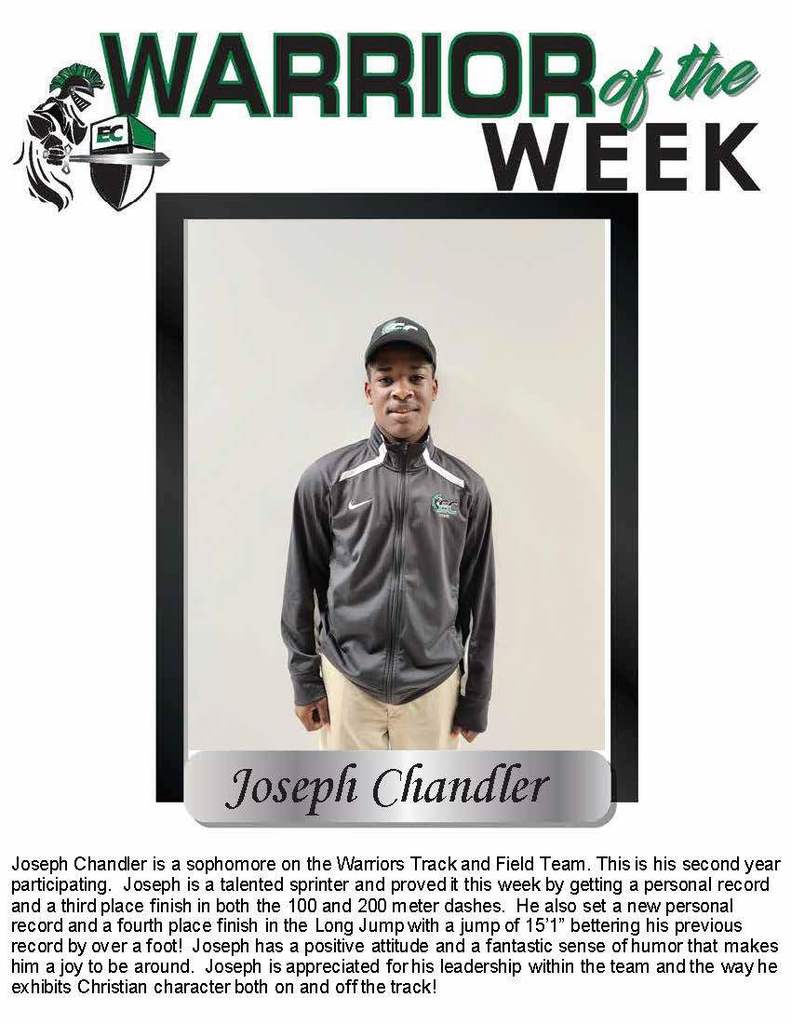 Congratulations to McKenzie Hofer (Class of 2019). She received her mortarboard award from the University of Toledo and was one of only 26 students recognized for academics and leadership. She was also one of only 13 students who were awarded the Blue Key award. Congratulations McKenzie!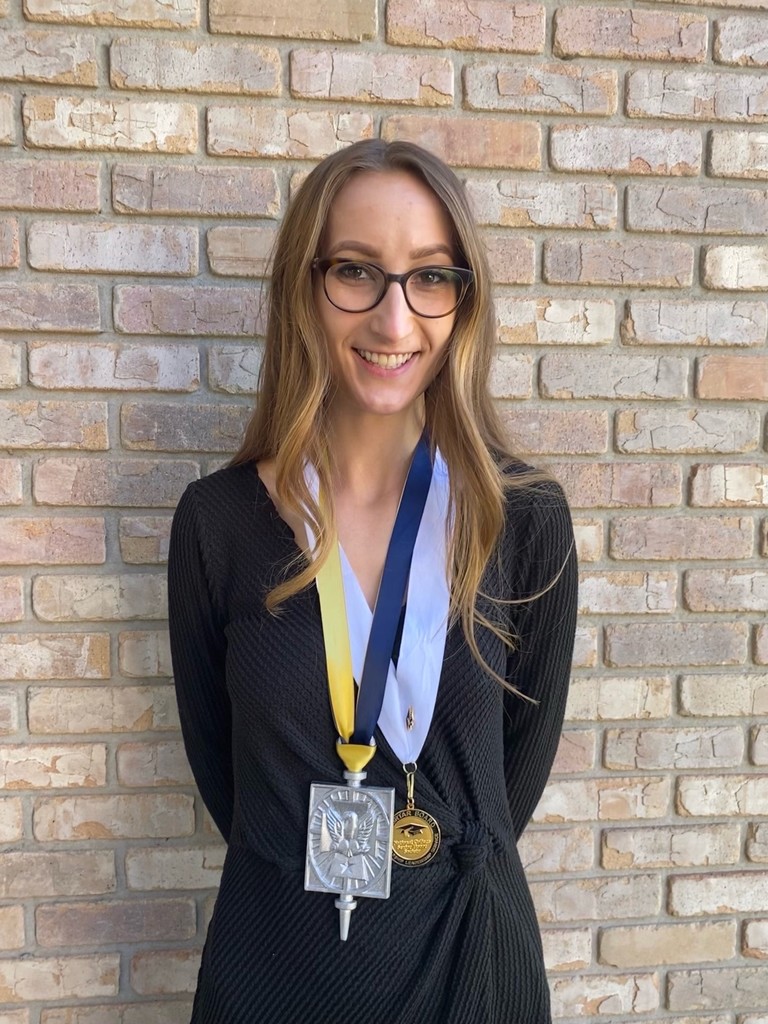 Pray with us this week!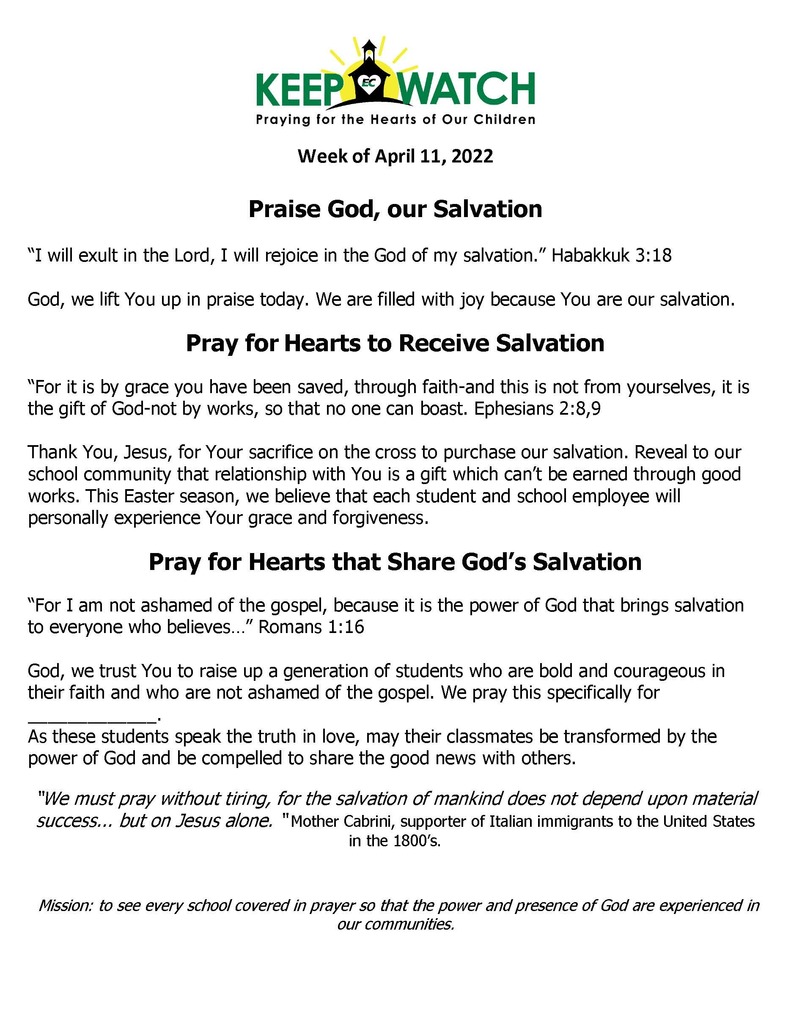 These WARRIORS have GAME! Congratulations to the WARRIOR softball team who won tight games versus Cardinal Stritch on Tuesday (15-14) and Thursday (16-15). Two for two...lets go WARRIORS!
Congratulations to Elianna Scheiderer, our WARRIOR of the Week!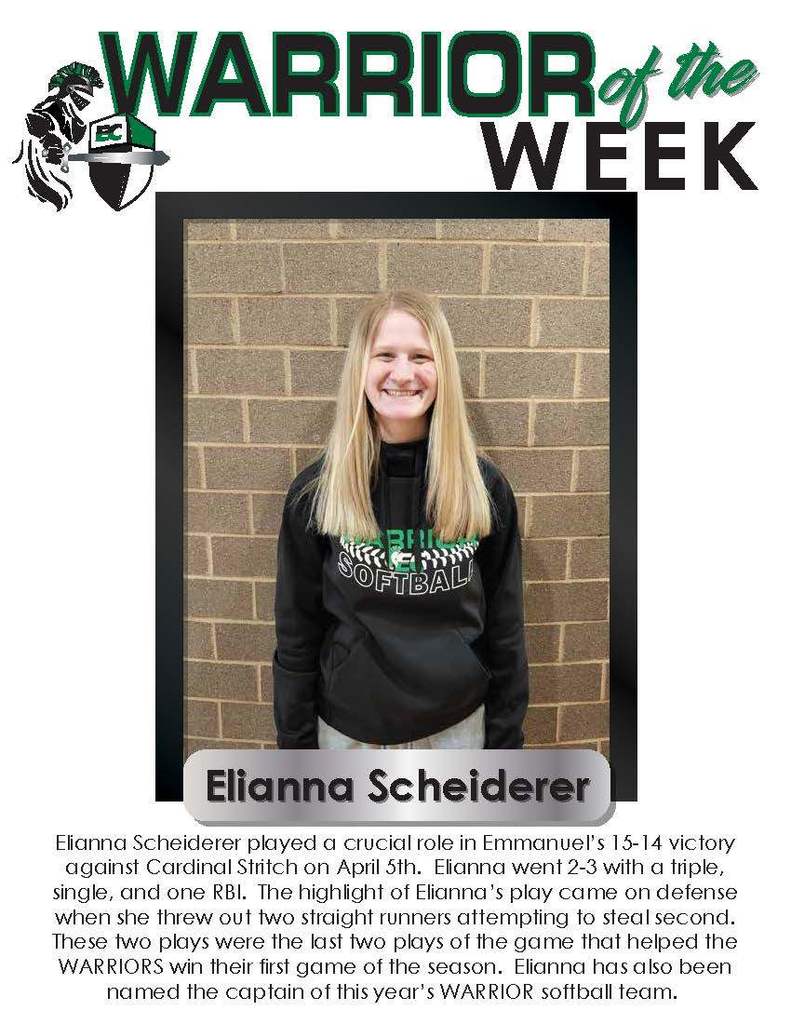 Only a month away! We are so excited to showcase all of our talented elementary students in the 2022 Spring Musical. Be sure to mark your calendars to attend!
Summer will be here before you know it! What are your summer plans? Be sure to check out the 2022 KidVenture Summer program at
https://5il.co/1858e
Keep your students engage and having fun throughout the summer!

Attention All 5th/6th Grade Girls! Learn the basic skills of volleyball during the 2022 Volleyball Club! When: Every Wednesday starting April 13th for 6 weeks (ending May 18) from 3:00-5:00 - Parmelee Gym $50 for the entire session - registration forms will be sent home Tuesday, April 5th. Please return by April 11th in order to participate!