EDIT MAIN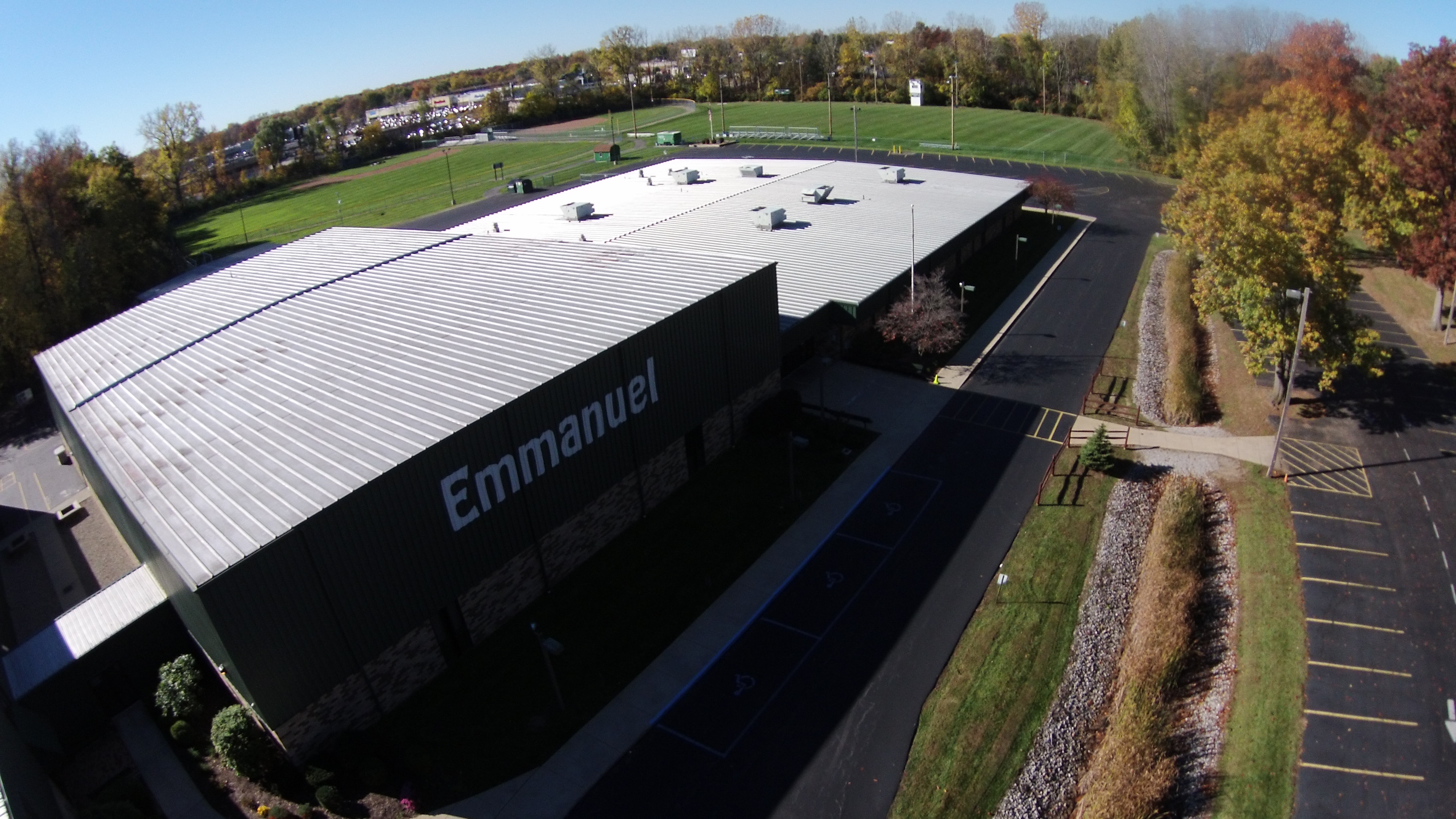 Emmanuel Christian School, Toledo is situated on a beautiful, 22-acre campus on Laskey Road, just west of Talmadge Road. Emmanuel is blessed with state-of-the-art classrooms, labs, technology, and facilities that benefit our students in grades K-12.
Emmanuel Christian was the first Christian school in Toledo area to receive ACSI (Association of Christian Schools International) accreditation in 1992 and has been chartered by the state of Ohio since 2000. EC has dual accreditation through ACSI and AdvancEd.
2020-21 Student Enrollment
| | | | |
| --- | --- | --- | --- |
| Elementary | Middle School | High School | Total Students |
| 308 | 122 | 132 | 562 |
Academic Excellence with a Biblical Foundation
Emmanuel Christian School, Toledo provides education that is unapologetically based on the Bible and instruction that is focused on a biblical worldview. We strive to show our families and students the love of Christ and the hope that is only found through repenting and believing in Jesus Christ. We strive to support our mission in a warm, loving, and non-coercive manner. We want our students to hear of their need for Jesus Christ and see His love demonstrated. We pray that they will give space for God to work in their hearts. We desire to see our families and students connected to and involved in Bible-believing churches where they can change and grow into the image of Christ. All students will participate in Bible classes and chapel services led by Christian teachers who look for every opportunity to integrate a biblical worldview into all academics, extra-curricular activities and interactions at Emmanuel Christian School.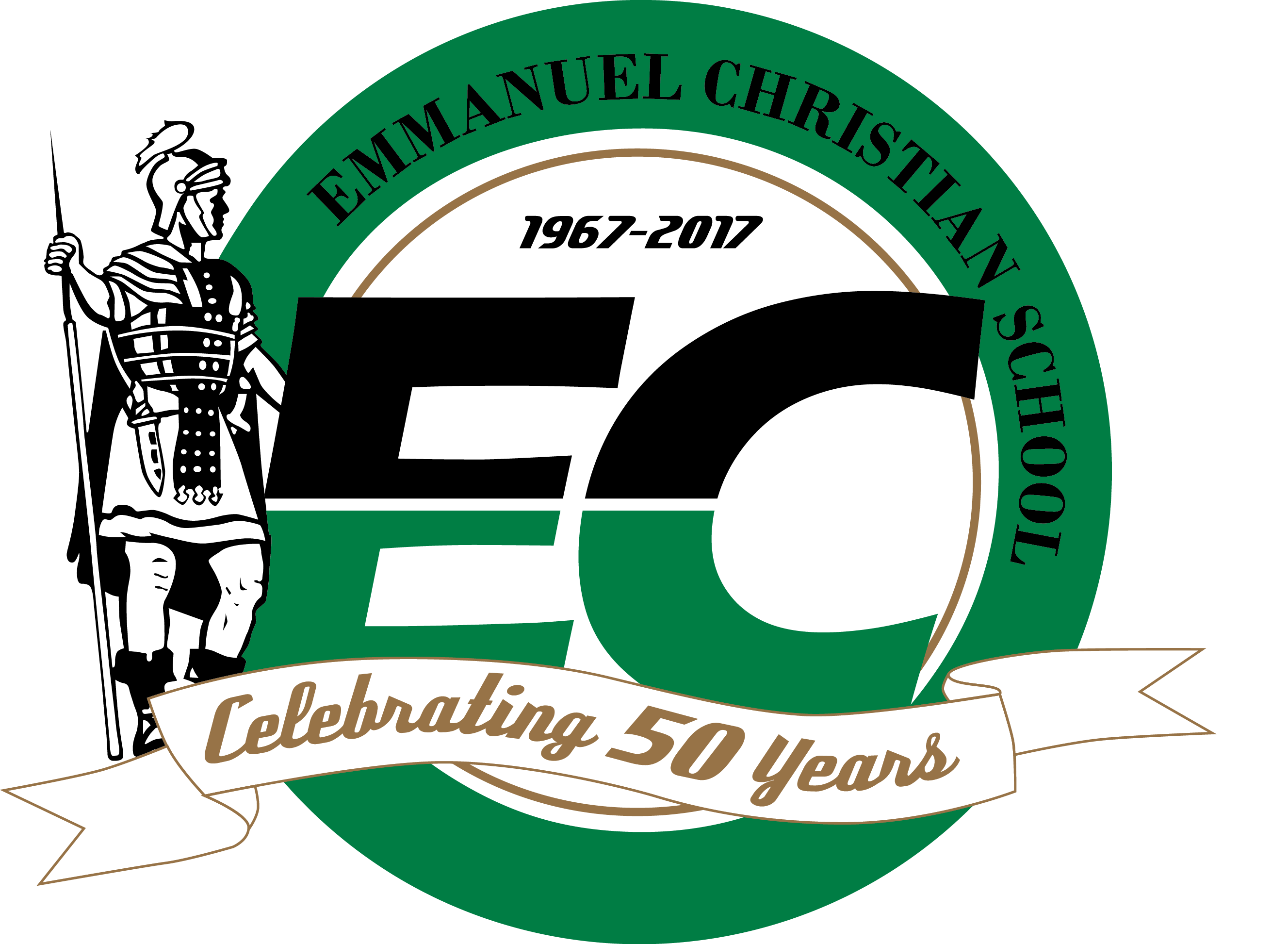 A History of Christian Education
Emmanuel Christian School of Toledo was founded in 1967 as a ministry of Emmanuel Baptist Church. For over 50 years, EC has provided academic excellence with a biblical foundation to students throughout NW Ohio and SE Michigan.
Though the years have brought changes to the facilities, personnel, and name of the school, the mission of the school remains.
1967 - Emmanuel Baptist Christian School began operation with one kindergarten class of 11 students housed in the Emmanuel Baptist Church facility.
1968 - First and second grade were added.
1969 - School opened with 102 students in grades K-5.
1972 - The enrollment had reached 260 with 16 students taking part in the first eighth grade graduation. Twenty acres of land located at 4607 W. Laskey Rd. was purchased by the church and plans developed to build a school on the property.
1973 - Grades nine and ten were added and Emmanuel Baptist High School was born.
1976 - Nine students participated in the first high school commencement in June.
1977 - On February 14, classes were held for grades 7-12 for the first time on our current property at 4607 W. Laskey Road.
1992 - The school was accredited by ACSI, the Association of Christian Schools International.
2000 - Emmanuel Baptist Christian School was chartered as a non-public school by the state of Ohio.
2000-2001 - Construction began on a two story elementary building, and a second gym (the Dunbar) was added to the facilities. These facilities were made possible by the generous gift of Roger and Florence Dunbar. This allowed the elementary school to relocate to 4607 West Laskey Road with space for two classrooms at each grade level.
2003-2004 - The baseball and softball fields were updated. Lights and a press box were added to the soccer field. the following year, the Parmelee Gym underwent renovations which included new bleachers, a new wood floor and remodeled locker rooms. These improvements were financed by gifts from individuals.
2005 - In December, mercury contamination resulting from a fire in the chemistry storage area required demolition of the high school building. Reconstruction was completed in time for classes to begin in August 2006.
2006 - In the spring, the name of the school was changed to Emmanuel Christian School. At that time there were 415 students representing over 80 churches in the Toledo and surrounding areas.
2008 - Association of Christian School International accreditation renewal approved for the next seven years (the highest allowed).
2008-2009 - Recognized by ACSI for an Exemplary School Program – Reading Across the Curriculum.
2011 - Air conditioning installed in the Parmelee Gym. High school honors program is added to the curriculum, modeled after the Omnibus Classic Christian School model.
2012 – Emmanuel Christian School, Toledo earned accreditation from the North Central Association Commission on Accreditation and School Improvement, an accreditation division of AdvancEd.
2013 - EC becomes a Google Apps for Education school.
2015 - Association of Christian School International accreditation renewal for the next five years (the highest allowed).
2017 - Emmanuel Christian School, Toledo celebrates 50 years of serving the Lord, families, and students in Northwest Ohio.