EDIT MAIN
Tuition Rates
Monthly tuition payments are based on a 12-month cycle, starting in July and ending the following June. Any student enrolled after July 15th will be set up on a prorated basis.
2020-21 Tuition Rates and Fees
A discount is available to families who pay tuition in full by mid-June. Partial payments are also accepted with the balance paid through monthly FACTs payments.
Emmanuel Christian School utilizes FACTs to manage tuition payments through a family's checking or savings account. All families are required to set up a FACTs account.
Questions? Please contact the EC tuition office at 419-885-3558 or via email to tuition@ecstoledo.org
---
Ohio Department of Education Scholarships
PLEASE NOTE! The EdChoice Expansion window to apply or renew is February 1st through April 15th.
The Traditional EdChoice program window for new or renewal forms will not open until April 1st. We are unable to accept any forms until the program window opens.

The Educational Choice Scholarship (EdChoice) Program provides students from underperforming public schools the opportunity to attend participating private schools. The program also provides scholarships to Ohio resident students who are entering kindergarten through the twelfth grade based on family size and household income.
EdChoice Expansion Scholarship
2020-21 ODE Scholarship Request Form (NEW scholarship request)
2020-21 ODE Scholarship Renewal
2020-21 ODE Income Verification Form
For more information, visit Ohio Department of Education - EdChoice
Private Scholarships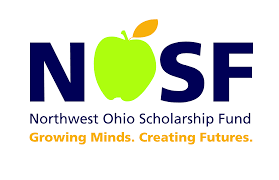 The Northwest Ohio Scholarship Fund provides scholarship assistance for low-income K-8 students throughout northwest Ohio. The scholarships are 100% need-based, because NOSF believes that income should not be a barrier to a quality education. NOSF scholarships help young people attend the K-8 schools of their choice, primarily Catholic and religious-affiliated schools, as well as Montessori schools, other independent schools, and even homeschooling options.
Scholarships are privately funded, with assistance coming from individuals, corporations and foundations. Thousands of dollars have been raised to date, enabling the NOSF to provide scholarships for thousands of children each year.
The Northwest Ohio Scholarship Fund is a local program working in partnership with the Children's Scholarship Fund, a national school choice initiative founded by Ted Forstmann and John Walton in 1999 to match funds raised locally throughout the country. The Children's Scholarship Fund has provided over $4 million in matching funds, enabling NOSF to expand its mission throughout the community.
For more information visit the Northwest Ohio Scholarship Fund website
Tuition Assistance - the Roy Parmelee Scholarship Fund
The Roy Parmelee Scholarship Fund was established in order to help families with the cost of tuition. Emmanuel Christian is grateful to be able to offer tuition assistance based upon a family's financial need. The EC Tuition Assistance Committee prays for discernment to help as many families as possible based on the funds available each year.
Applications are considered after the admissions process is completed and a student is accepted for enrollment. Applications can be completed and submitted through our online admissions system. They are processed and reviewed on a first come, first serve basis. There is no guarantee of funding, so please complete your application early.
Other Resources
TRIP (Tuition Reduction Incentive Program)
TRIP is a tuition reduction program that is run entirely by EC volunteers, making it free for EC families to participate. The program allows you and your family members to purchase gift cards at face value and a percentage of your purchase is given back in the form of a rebate to the tuition account you designate. Since there are over 750 retailers participating in the TRIP program, it is a great resource for budget-conscious families by allowing you to purchase gift cards for items that you will be purchasing weekly, monthly, or occasionally, generating a rebate credit in the process. Over $3.5 million in gift certificates have been sold through the TRIP program since the EC program began.
Anyone can participate! Friends and family can enroll and assign credits generated to your student's tuition account, creating an even greater reduction in tuition and school fees.
You choose where to designate your TRIP credits
Current student accounts
Future student accounts
Emmanuel Christian School
TRIP credits are awarded to accounts twice each school year
Purchases made from April to September will be credited on the November tuition statement.
Purchases made from October to March will be credited on the May tuition statement.
When credits are awarded, tuition payments in November and May will be adjusted to reflect the TRIP awards.
View a list of current participating retailers at www.shopwithscrip.com
Questions? Contact the EC TRIP coordinator at trip@ecstoledo.org