If your student is interested in the College Credit Plus program (dual credit), you and your student must attend the CCP information meeting on February 3rd at 6pm. The Ohio Department of Education has made the annual informational meeting mandatory for everyone who wishes to participate. Please email
vchubb@ecstoledo.org
to register to attend.
On January 27th and 28th, EC will be joining schools and teams to raise funds to combat cancer. Please join us at our home games on Thursday and Friday (Varsity girls - JV/Varsity boys) when we will be doing fundraising for this worthy initiative. We want to encourage you to make a donation online at:
http://main.acsevents.org/goto/EmmanuelChristian
It is GAMEDAY at Emmanuel Christian! JV and Varsity boys will face Cardinal Stritch tonight at 6/7:30. Can't be here in person? Join us for the games via LIVESTREAM at
https://youtu.be/XLMNOjOq8tk
Let's go WARRIORS!
WARRIORS give back! Thank you to the EC Boys Basketball teams for serving the families at Family House. A special thank you to Jerry Easter Jr who donated his Burger King Player of the Week award funds to provide dinner for those families. Great job WARRIORS!
https://youtu.be/6ARI4rlV9Rc
Today we remember and celebrate the life and work of Martin Luther King Jr.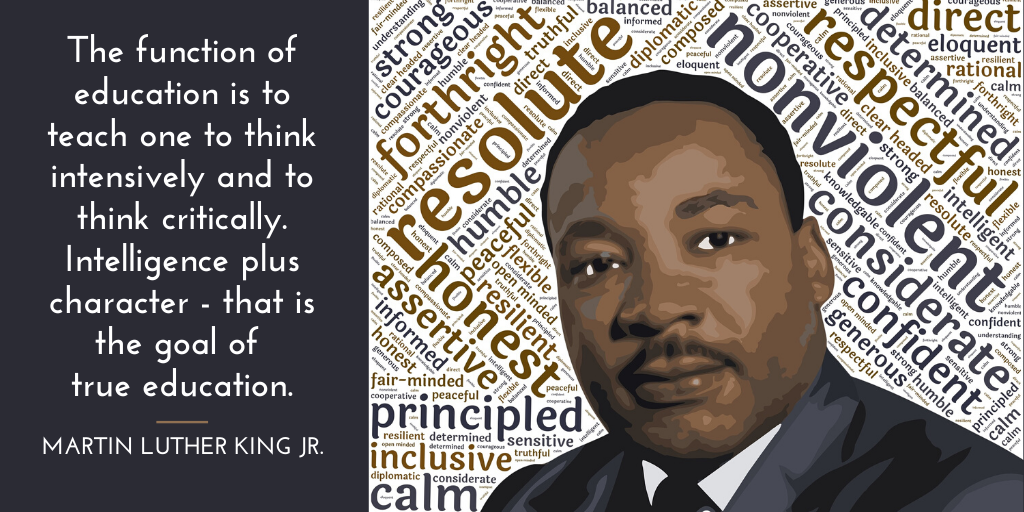 Join us to pray for schools, students, and staff all over the United States this week! Thank you to everyone who supports Emmanuel Christian School through prayer.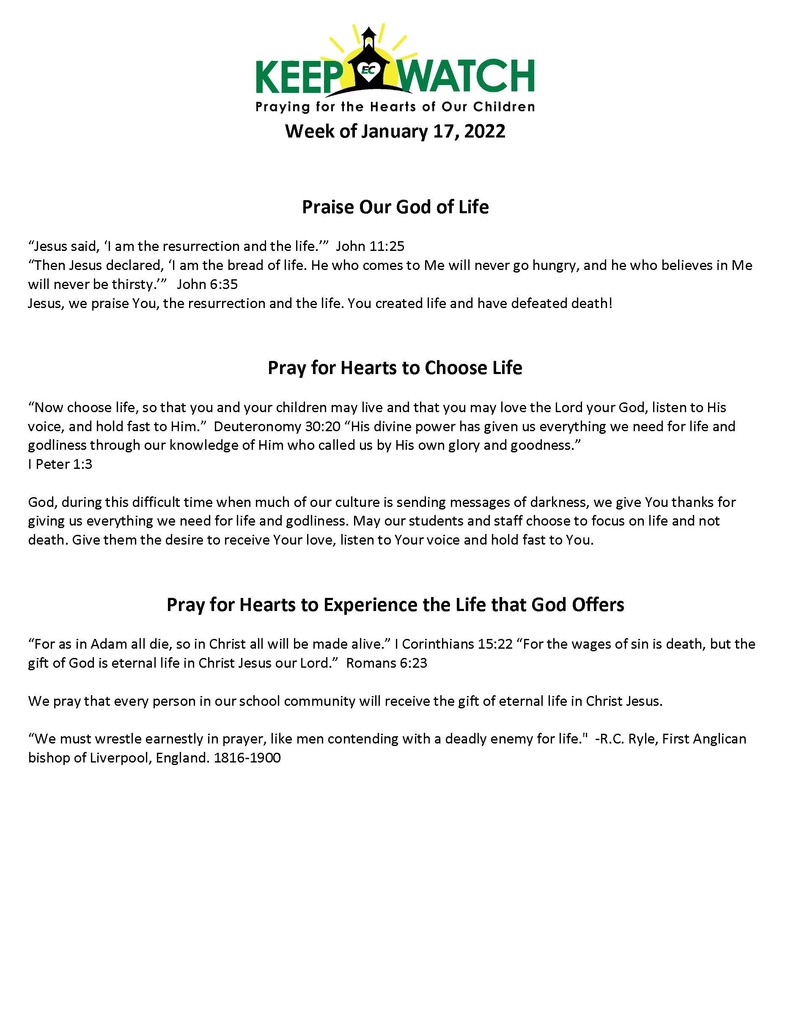 Let's see that WARRIOR Spirit! Next week is our WINTER SPIRIT WEEK that begins with TEAMS TUESDAY when we return after the long weekend. The week ends with Luau Friday where we can pretend we are on vacation somewhere warm. Be sure to consult the themes for each day. If students choose not to participate in the Spirit Week themes, they should follow our normal school dress code.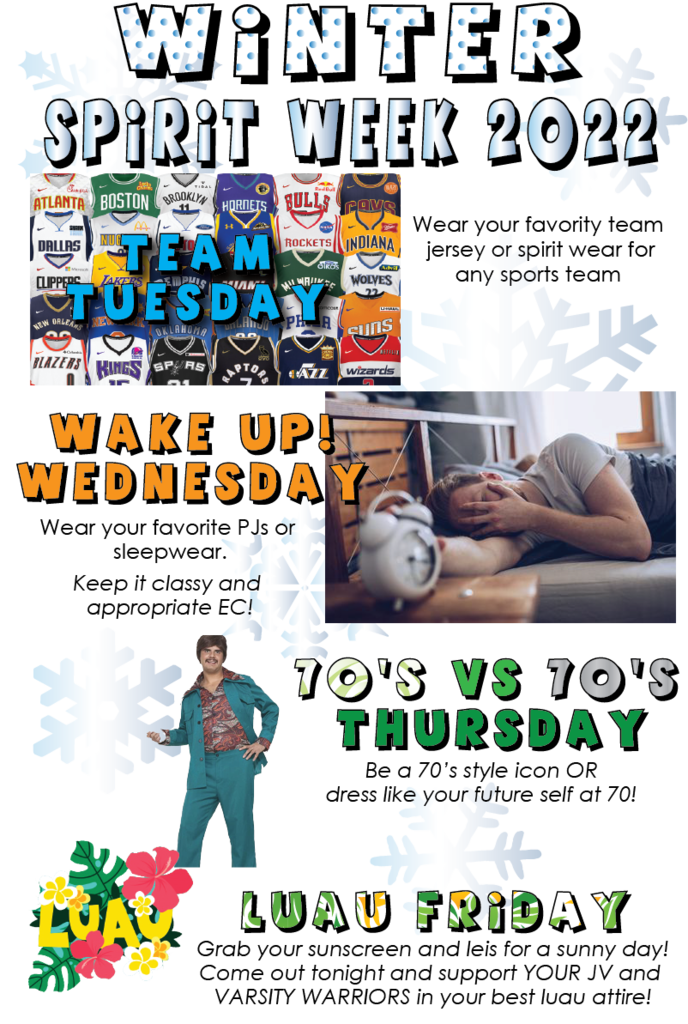 It's a WHITEOUT! Show your WARRIOR Pride at tonight's whiteout - Varsity Girls vs Cardinal Stritch. Let's go WARRIORS!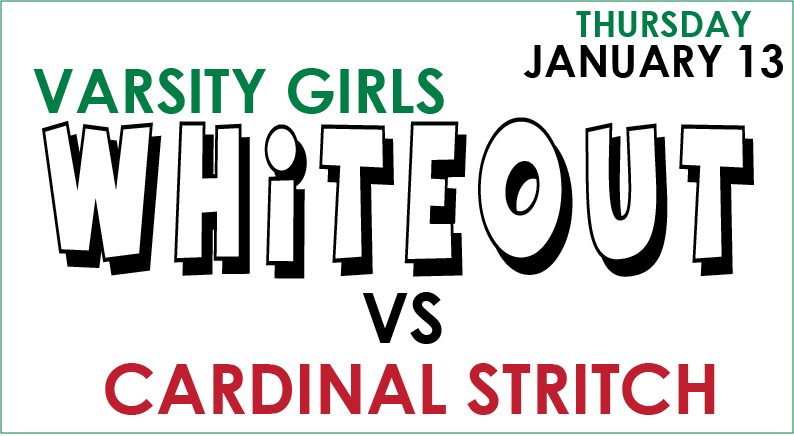 You're invited to join us for a parenting study based on the book "Shepherding A Child's Heart" by Tedd Tripp. Wednesdays at 6:30 Emmanuel Baptist Church - 4207 W Laskey Road, Toledo, Ohio 43623 All are welcome!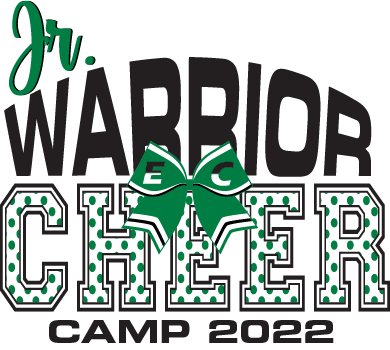 6th Grade Mini Retreat Last Friday, WARRIORS in 6th grade participated in a mini retreat off campus to get the 2nd semester off to a great start. Students participated in activities and discussions that centered on how to MAKE THE MOST in order to finish their 6th grade year strong. Together, students determined key factors and what their focus should be in order to be successful. They created their "SOCIAL CONTRACT" to be committed and reminded of the six most important goals everyday; be ENGAGED be RESPECTFUL be KIND be PREPARED be HONEST be ACCOUNTABLE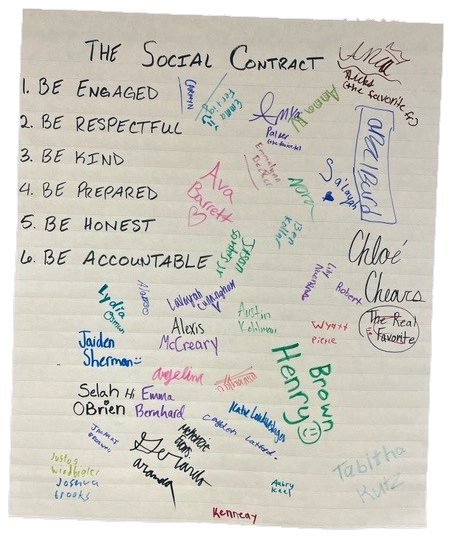 Ready for Kindergarten? Admissions for Transitional and Traditional Kindergarten programs at Emmanuel Christian are now open for the 2022-23 school year. Contact the EC Admissions office at 419-885-3558 to schedule a tour or email
admissions@ecstoledo.org
.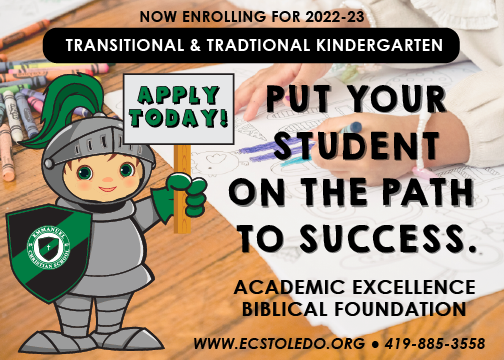 Students in Grades 9-12! Winter Formal is almost here. Get your tickets from Student Council - $15 in advance, $20 at the door.
Will you commit to praying for Emmanuel Christian School in 2022? Join us for the weekly KEEP WATCH Prayer Walk every Wednesday at 8:15am. Can't join us in person? Pray along with us from wherever you are. Prayer moves mountains!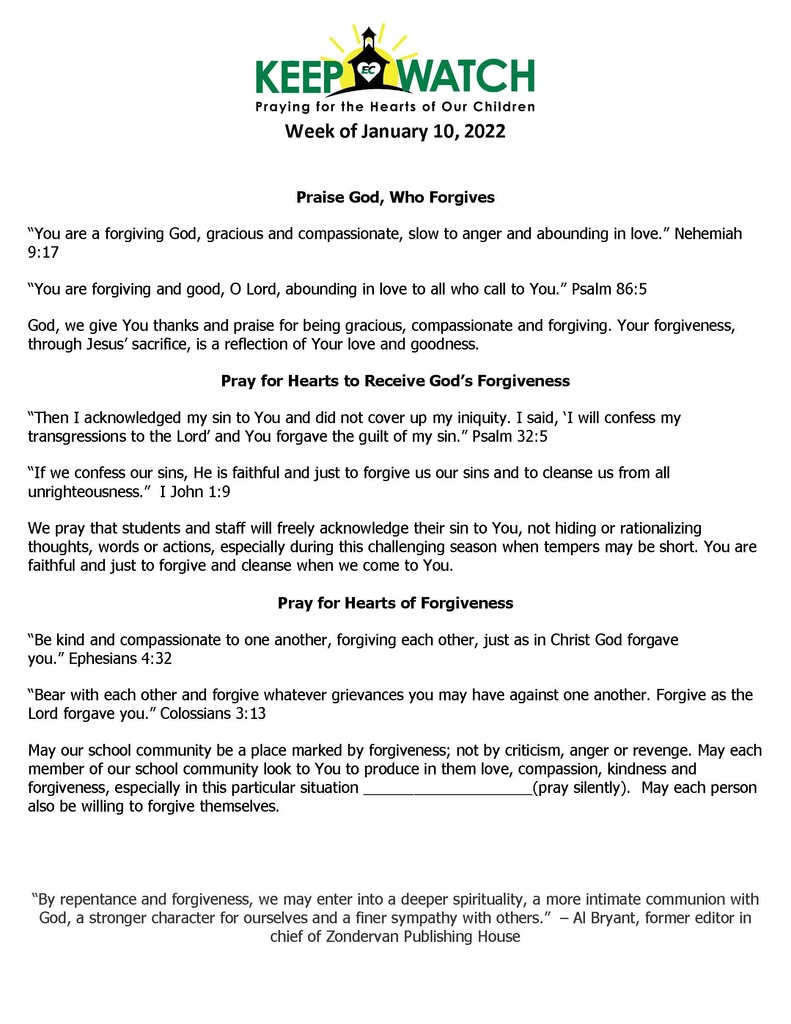 New Student Admissions are OPEN for the 2022-23 School Year! To schedule an appointment, please call the EC Admissions office at 419-885-3558 or email
admissions@ecstoledo.org
The EC WINTER OPEN HOUSE is January 30, 2022 from 2-4:00pm.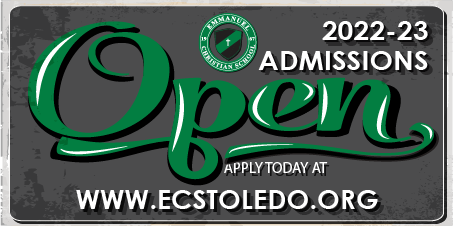 Yesco Sign & Lighting Service proudly supports WARRIOR Athletics!
Thank you to IPS for your support of this year's WARRIOR Classic!