Have you registered for the 2021 Table Tailgate & Trivia Night?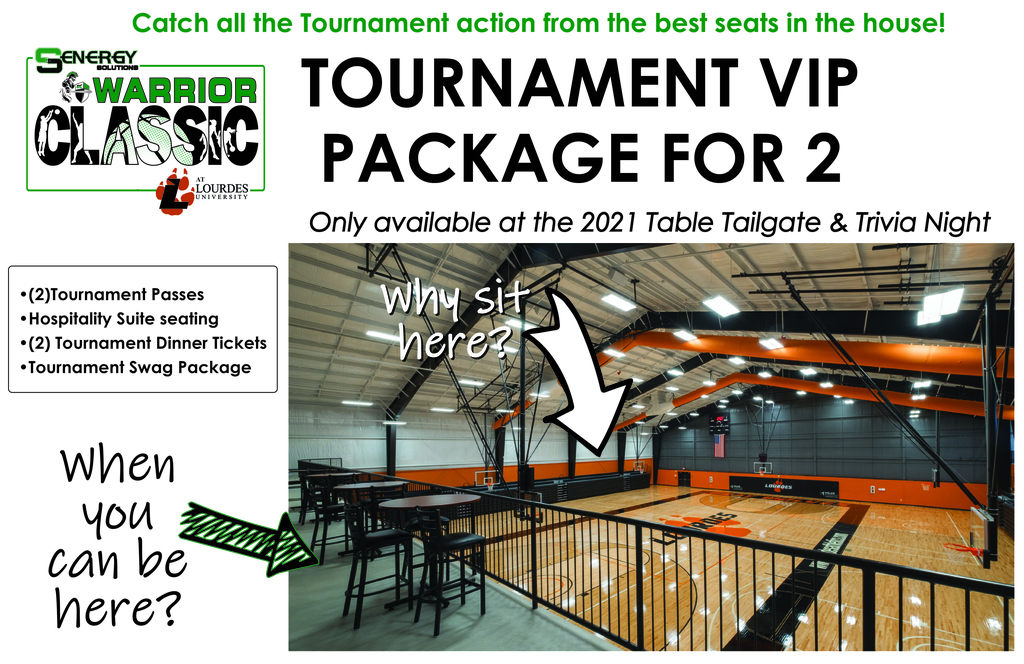 One week until Midnight Madness!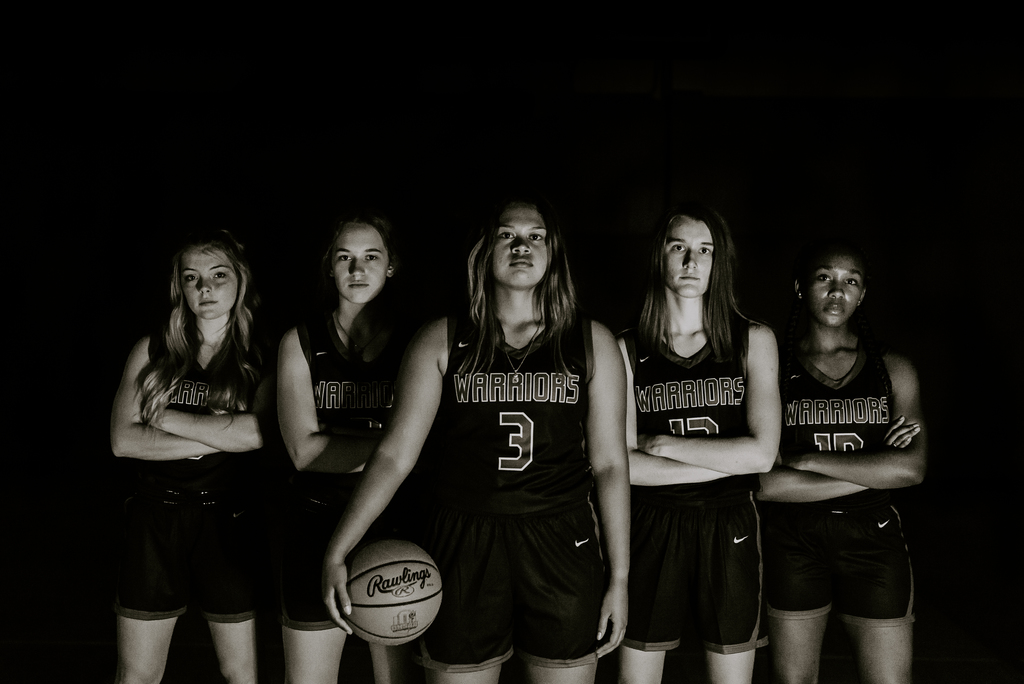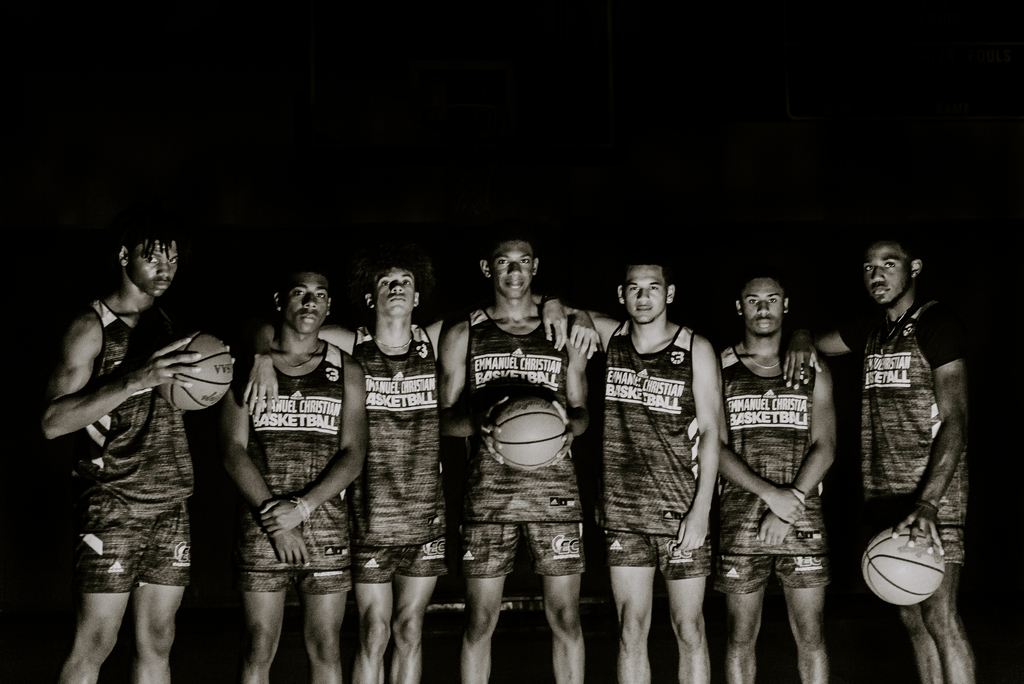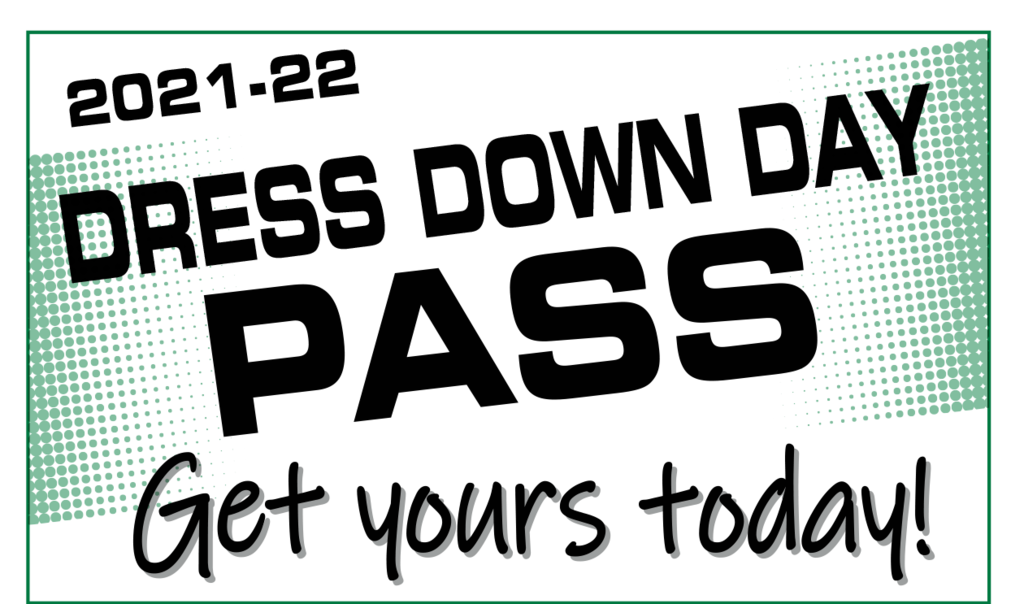 Have you registered to attend the 2021 Table Tailgate & Trivia Night? Don't miss out on the fun, REGISTER TODAY!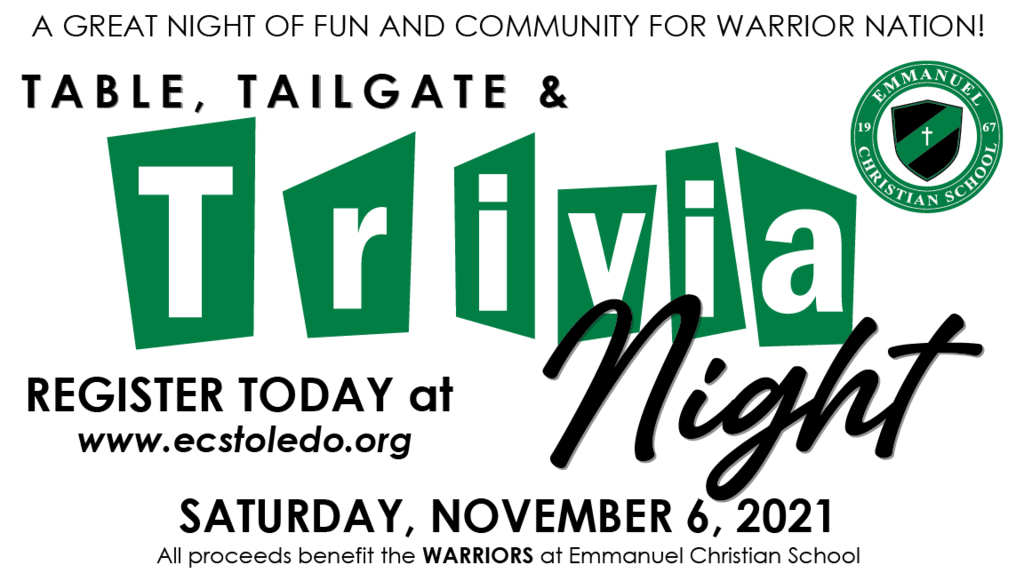 Only 8 days until MIDNIGHT MADNESS! Friday, October 29th. Doors open at 9:30pm!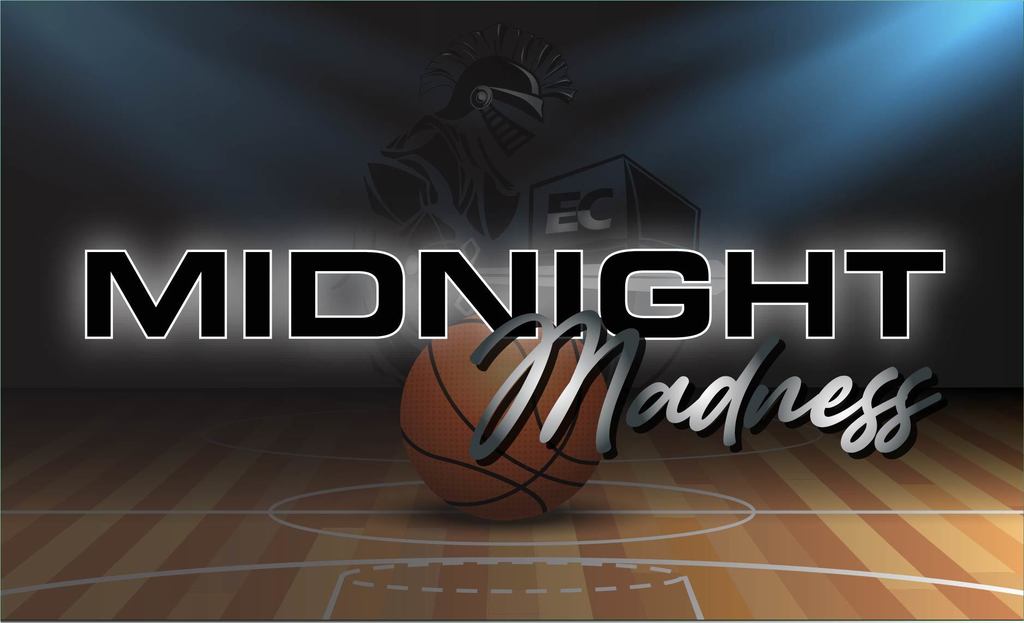 Thank you to everyone who participated in the 2021 EC Color Run. To date, you have raised over $13,000 which will be used for campus projects such as the remodel of the girls locker room! If your student collected pledges, please make sure the funds are turned in by Wednesday, October 26 so that those funds are counted in the totals for awards and prizes!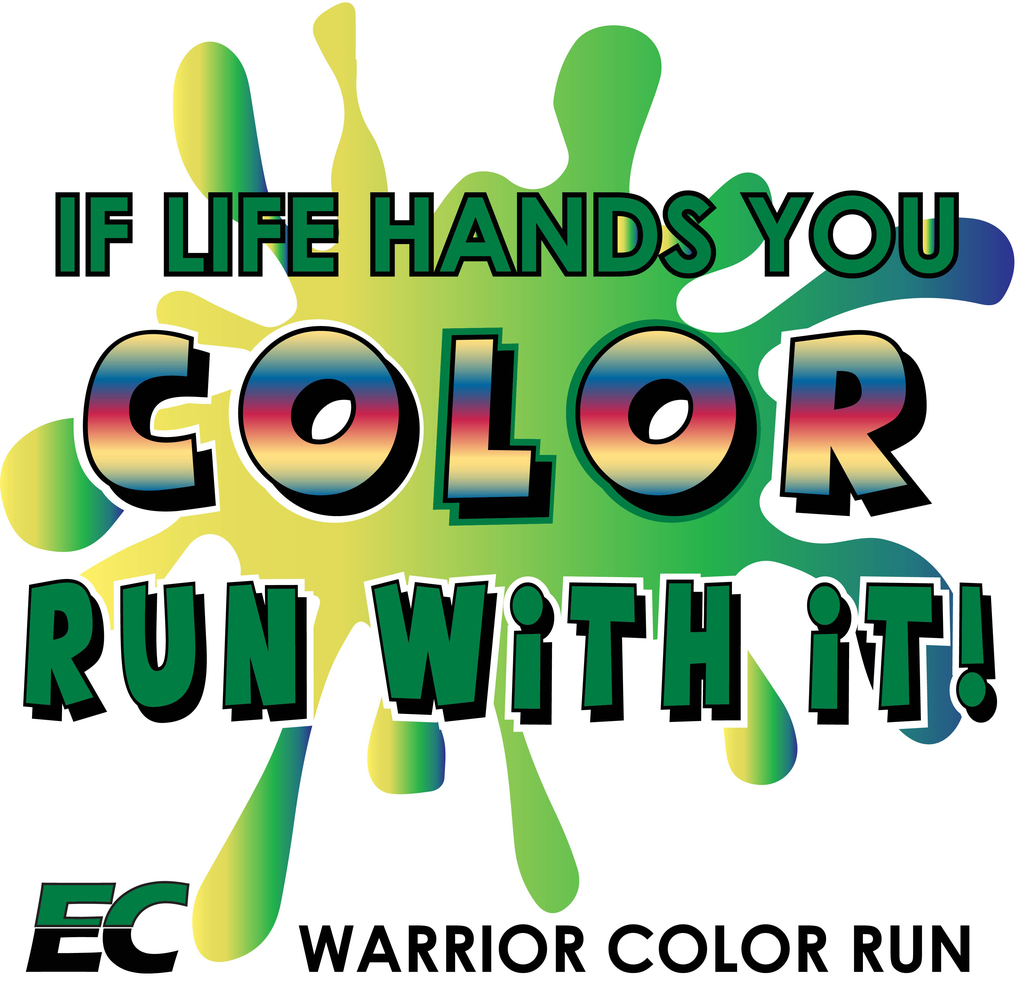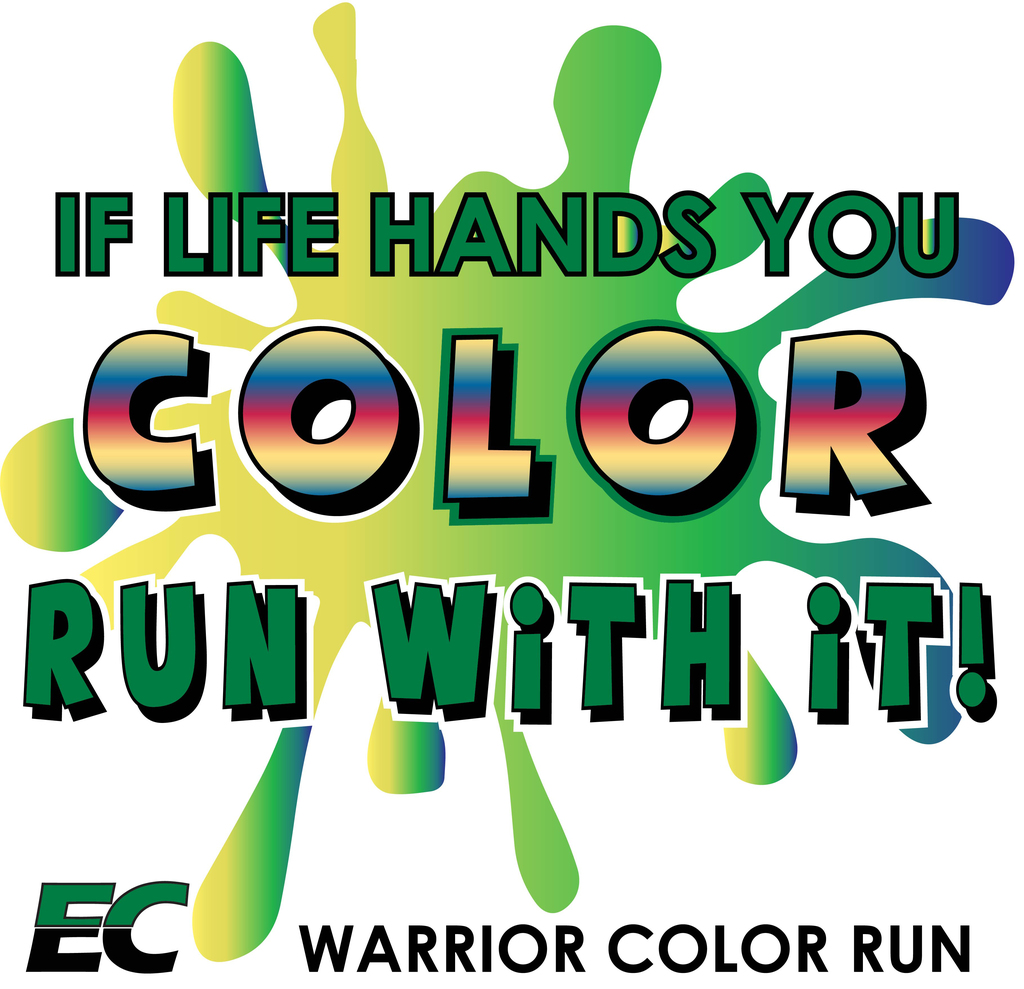 The Fall Book Fair is open during Parent/Teacher Conferences today and tomorrow. Be sure to stop in!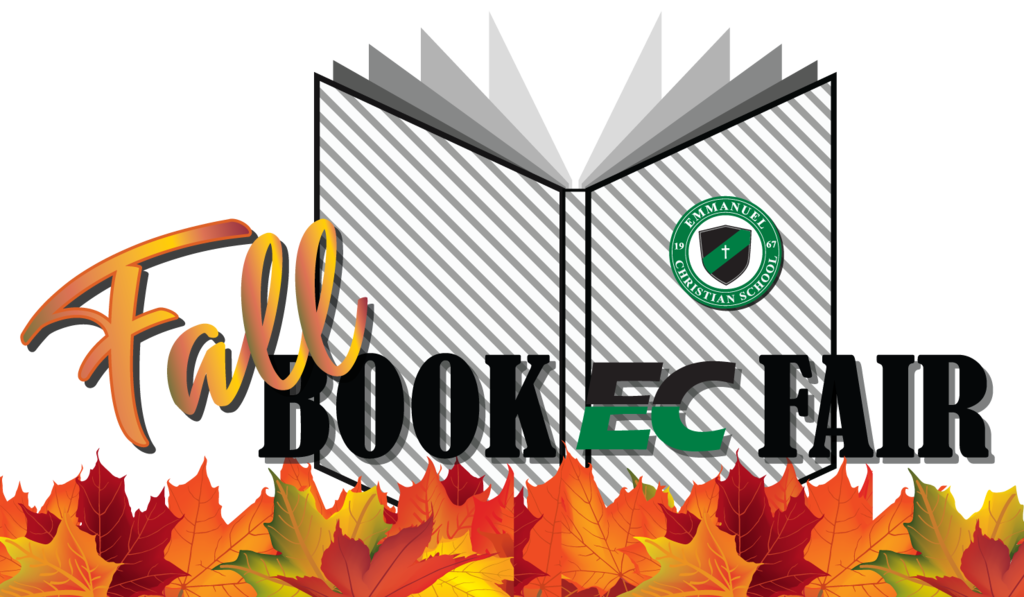 Parent/Teacher Conferences are this Thursday and Friday! The conference schedule is as follows: Thursday (10/21) - 3:30 - 8:30pm - Teachers will have a dinner break from 5:30pm - 6:15pm Friday (10/22) - 7:30am-12:00pm Reminder! Students have NO SCHOOL on Friday (10/22)
The 2021 Elementary COLOR RUN was a huge SUCCESS. Everyone had a blast. What a beautiful day to enjoy the great outdoors with a little running and a whole lot of colors! Thank you to everyone who supported our WARRIORS and assisted in hosting a great day for our students... NOW ON TO THE MIDDLE AND HIGH SCHOOL!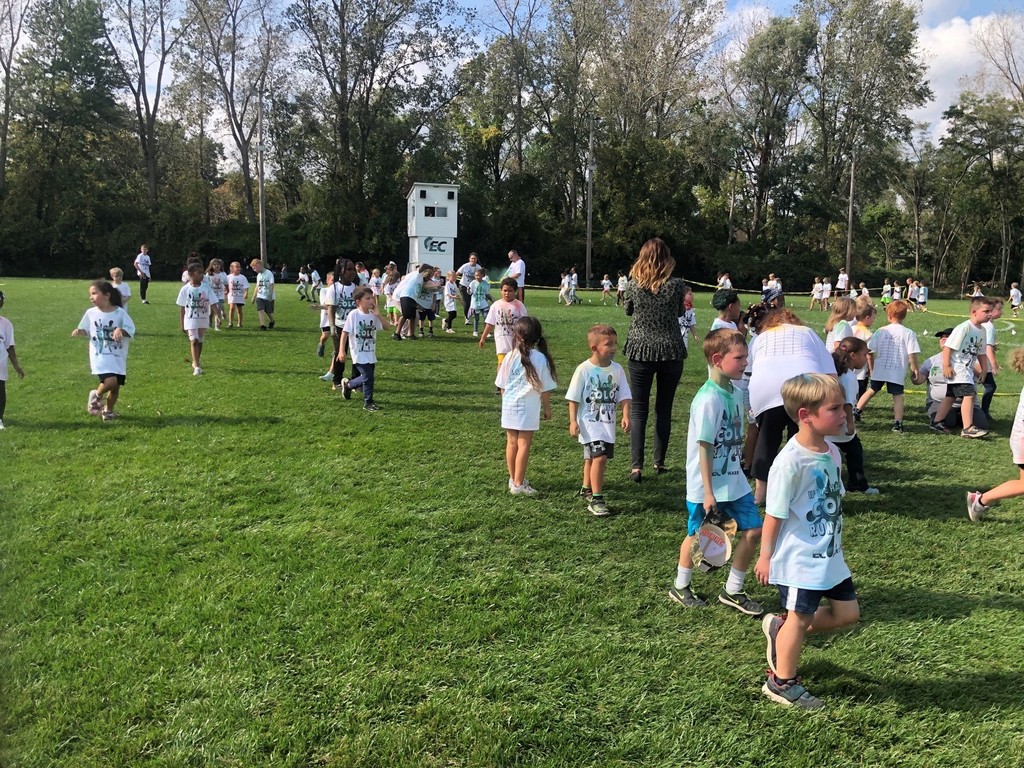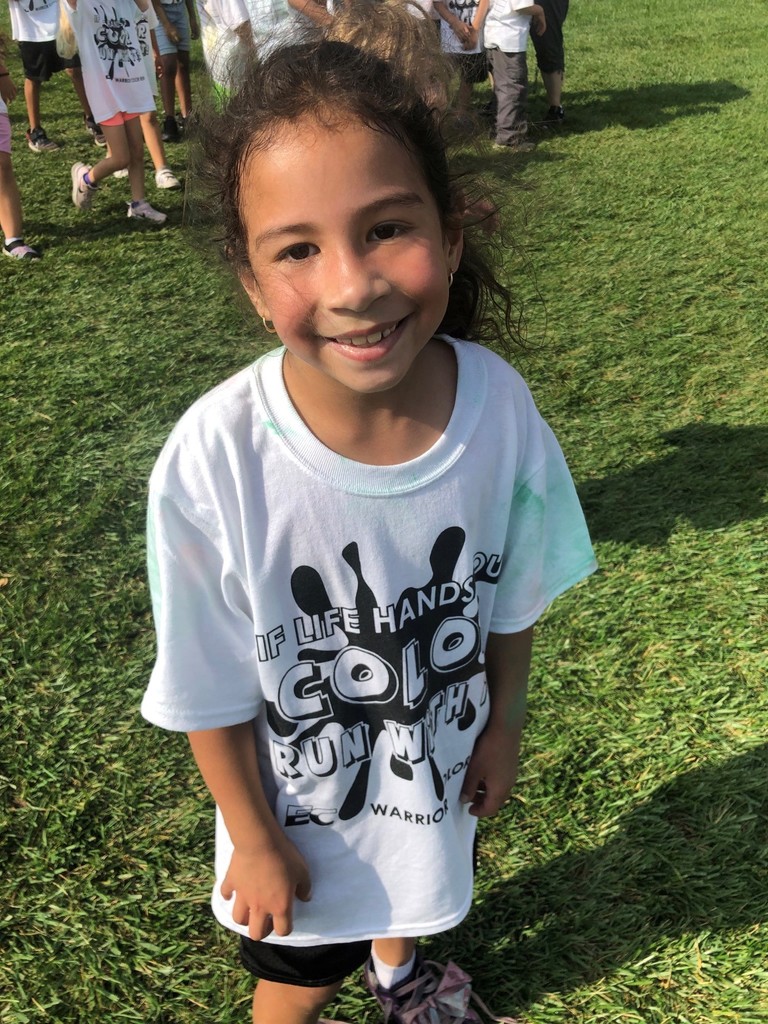 Elementary Parents! Please check your email for updated donation/pledge information for your student.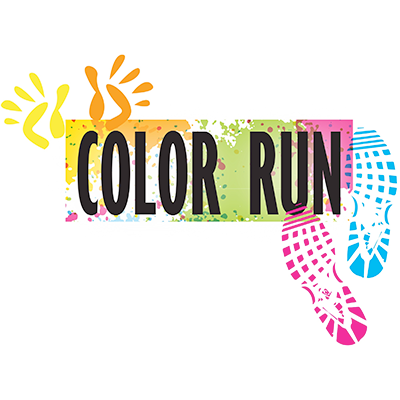 The Elementary COLOR RUN is TOMORROW! Middle/High School will be Friday morning! Thank you to everyone who has worked to get sponsors for our students and this important school fundraiser! The dollars generated will help to complete projects that make our campus safe and looking great! Students who have generated at least $20 will be given a shirt tomorrow. The COLOR RUN will start at 1:15pm. Students will get to walk or run as many laps as they can in 30 minutes. Students who are not participating will be cheering their classmates on! If your student has sponsors that have not donated, please send them to the school website (
www.ecstoledo.org
) to make a flat donation or a per lap pledge. Thanks for your support and help with this fundraiser!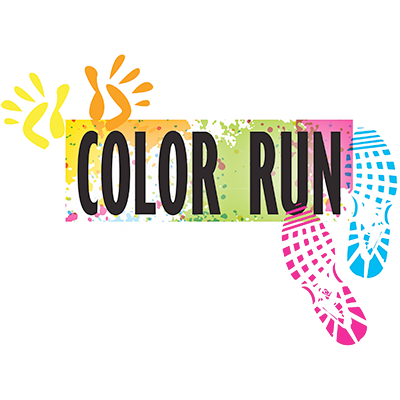 Are you missing anything? There is quite a pile of items in the MS/HS Lost & Found right now. Be sure to have your student check for any items that belong to them. Here today...gone on Thursday!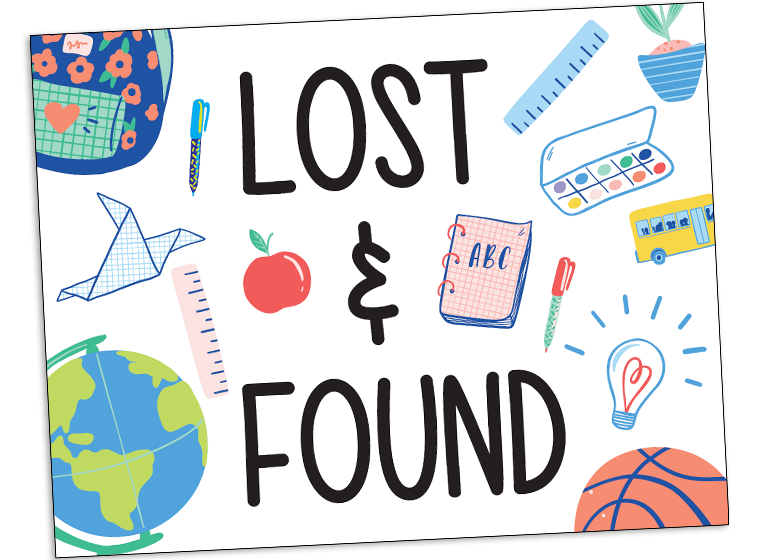 We are READY for the 2021 WARRIOR COLOR RUN! Thank you to all who have sponsored a student for this year's event. Haven't sponsored a student yet? There is still time! Go to
www.ecstoledo.org
to donate today!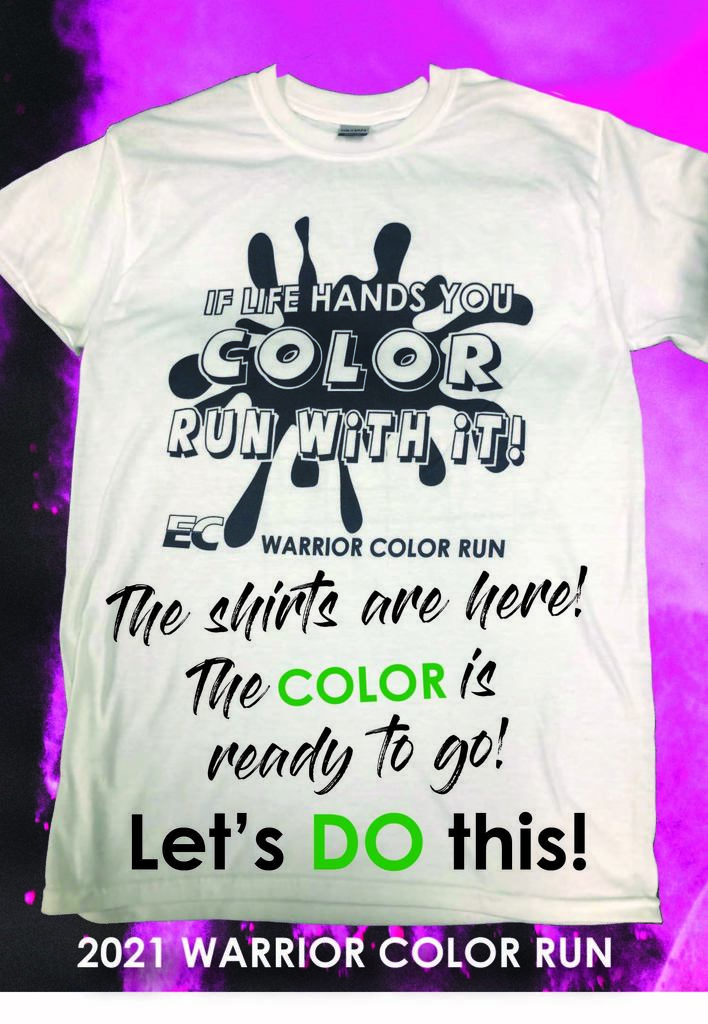 The 2021 Table Tailgate & Trivia Night is only a few weeks away! This annual event raises funds that assist EC families with tuition assistance. Join us for a lot of fun and food (and fundraising)! Get a group of friends for a table of 8 OR register your spot and meet some new friends! We will see you there!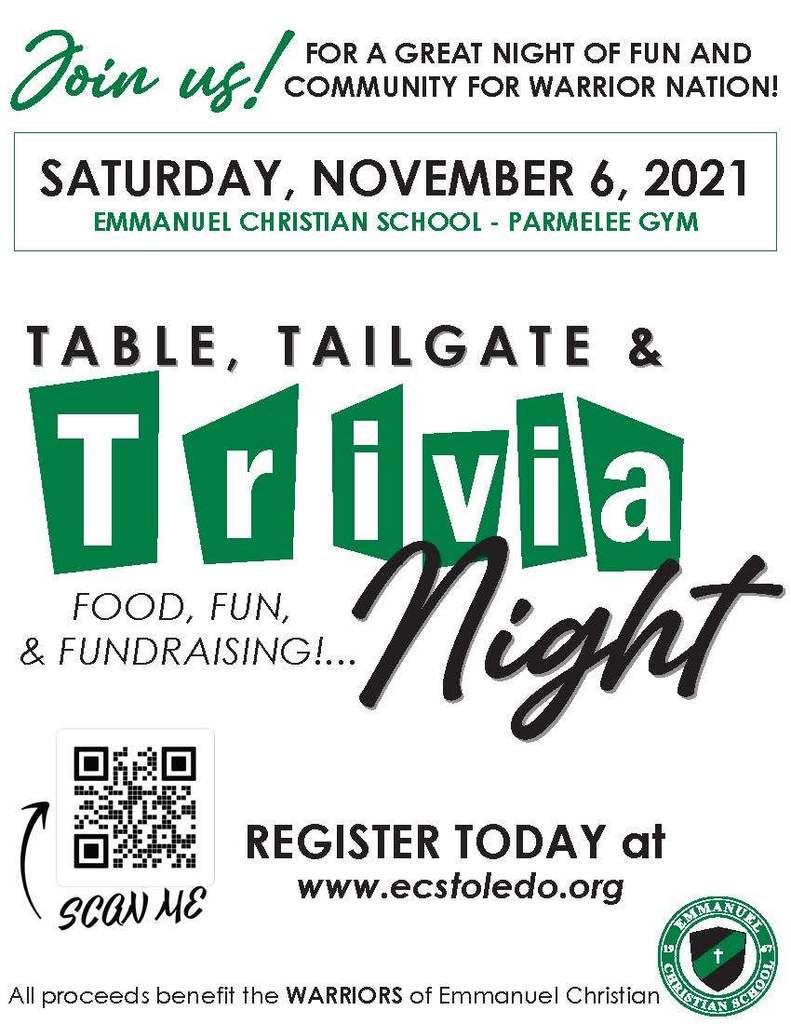 The COLOR RUN is this week! Sponsor a student today!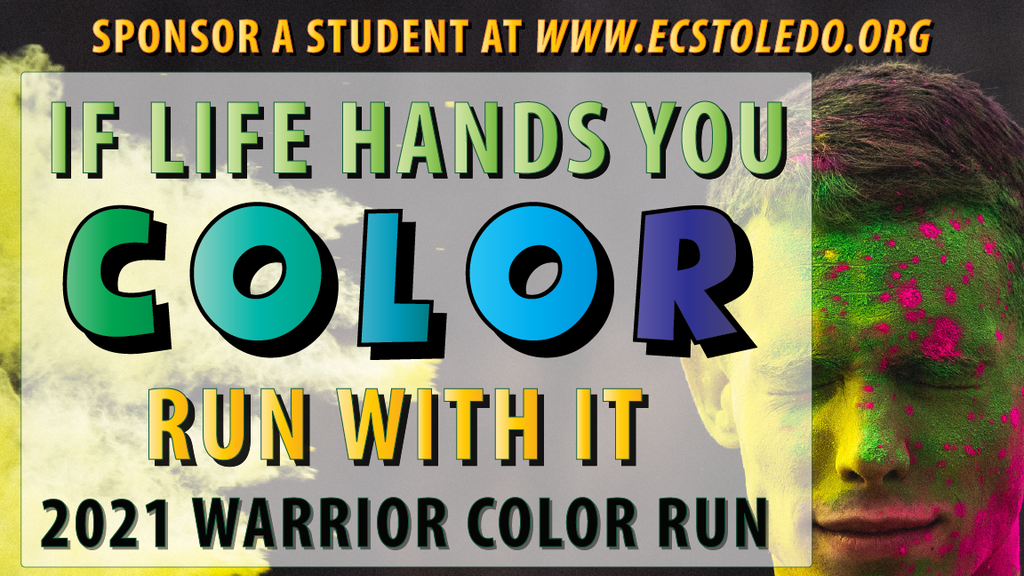 We are off and RUNNING for our COLOR RUN fundraiser! Congratulations to Liam Seitzinger, our first challenge winner for Middle/High school.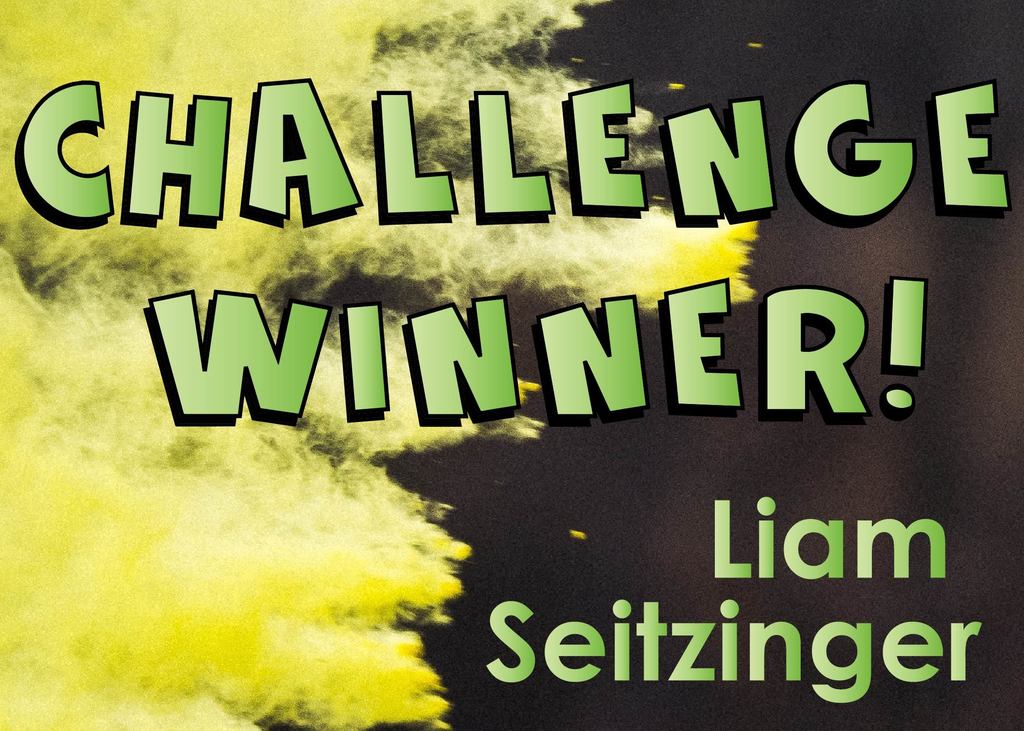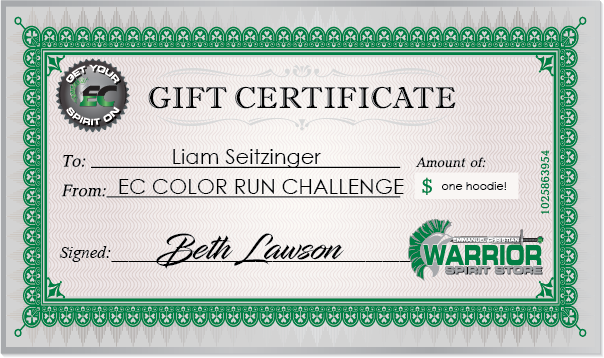 We are off and RUNNING for our COLOR RUN fundraiser! Congratulations to Diamond Boles, our first challenge winner for the elementary.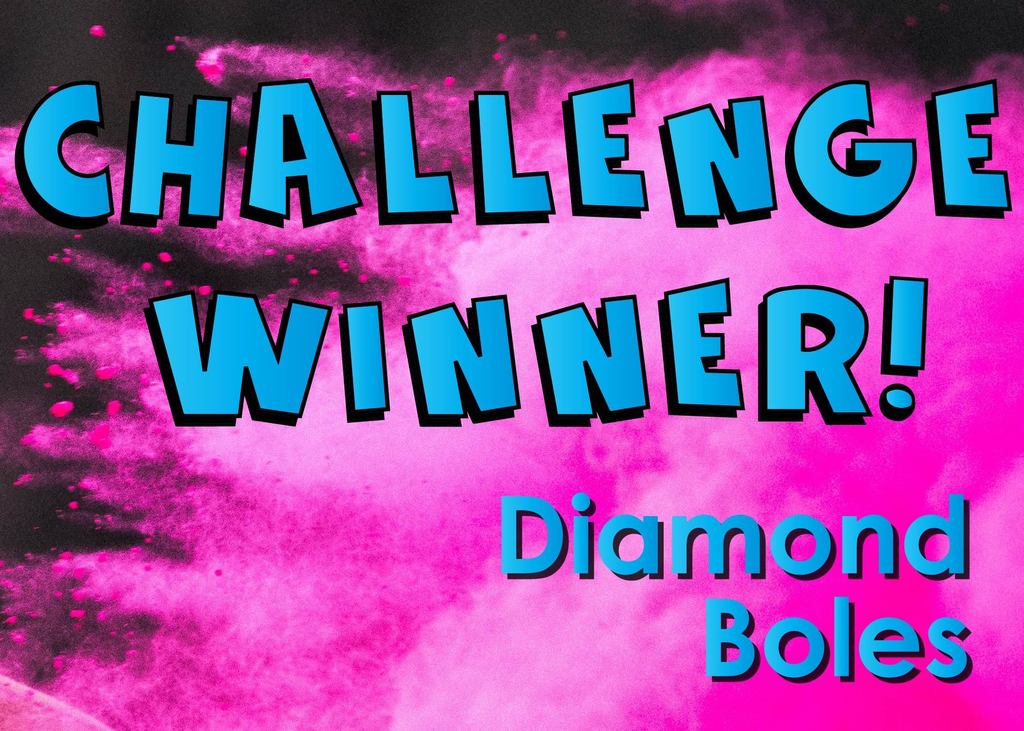 Need service hours? Have some extra time this Sunday? There is an opportunity to serve and assist at the 2021 Applebutter Fest in Grand Rapids, Ohio. For more information, contact Christian Sampson at
csampson@ecstoledo.org
.
Trivia Question of the Day: What country produces the most coffee? Join us for more thought-provoking trivia questions and fun at the 2021 Table Tailgate & Trivia Night on November 6th. Don't miss out on a great night of community and fundraising. Register today!