Today 1/16 Varsity Boys Basketball are playing in an Adidas Tournament. No Excuse Just Produce Classic in LA (2023) at 4:30 PST (Pacific Standard Time) 7:30pm (Eastern Time) Here is the link to watch 
https://balr.co/e/AiNuhEcUswb
PARKING: JV/V Boys Basketball tonight 1/13 vs Maumee Valley Game - PLEASE park at Trinity Church off of Flanders and use the new pathway to walk to the school for tonight's game. This will help with parking congestion. We appreciate your help! GO WARRIORS!
Girls SAQ has been cancelled today 1/12. Please make arrangements to pick up your student. Thank you!
Ticket online link for JV/V Boys Basketball Game vs Maumee Valley Friday 1/13 at 6/7:30p. Bring copy of receipt to show at the gate. Lets GO Warriors!! -
https://payit.nelnet.net/form/lQqVSpMX
JV/Varsity Boy's Basketball home game Tickets: 12/17 6/7:30p vs Cardinal Stritch -
https://payit.nelnet.net/form/UETmNwEq
Students 8th grade and under must be accompanied by an adult & HS show their student ID to enter. Theme: Wear your favorite Christmas attire.
**ATTENTION** VARSITY Girls Basketball away game @ Swanton has just been changed to 6:00pm! Please pick up: Junior High Girls Basketball from practice at 4:30pm
Tyler Miller has finished off his high school career as a Warrior Golfer with a fantastic senior season. In dual matches, Tyler finished first in 9 out of 16 contests. In our tournament schedule, he finished in the top 6 in every one of them. Tyler's steady play earned him First Team All TAAC Award within our conference. He didn't slow down once the State Tournaments started and finished our State Sectional Tournament with the 3rd lowest score, advancing him to the District Tournament as the first Individual golfer. He had a steady round at Districts finishing 31st. Tyler is ranked as the 22nd out of 472 in NW OH Division 3. He has been our #1 golfer and Team Captain the last 3 years and finishes the season with a 40.2 nine hole scoring average.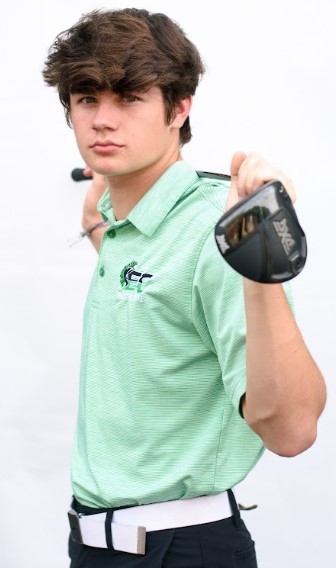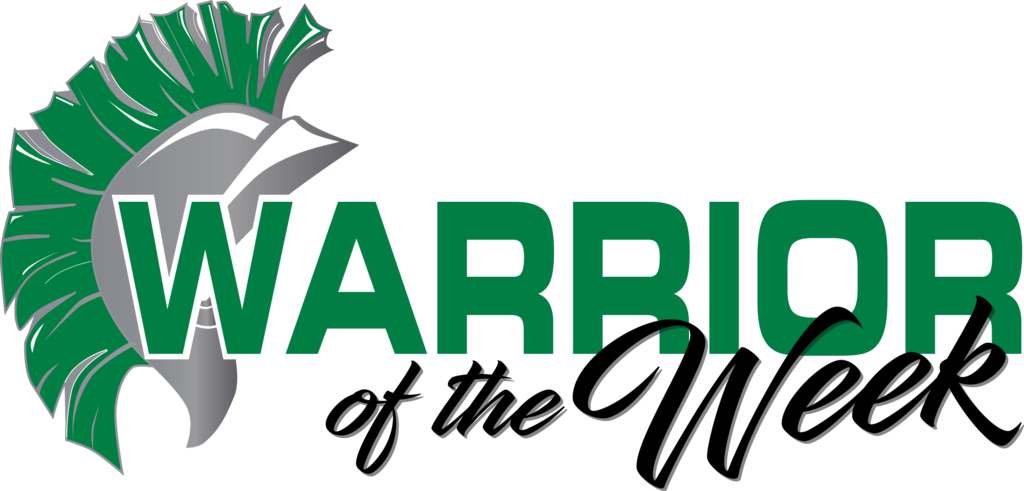 NO SAQ Today, Thursday 10/6 due to scheduling conflicts. This is for both Middle School and HS Boys & Girls. SAQ will resume next week as schedule, every Tue/Thu 3:05-3:45.
Congrats to Ashlyn Woody who is Athlete of the Week. She is a Sophomore on the Junior Varsity Volleyball team. She is a hard worker and trys her best at everything she does. Her serve is powerful! She's been a great leader to the team. Way to go Warrior!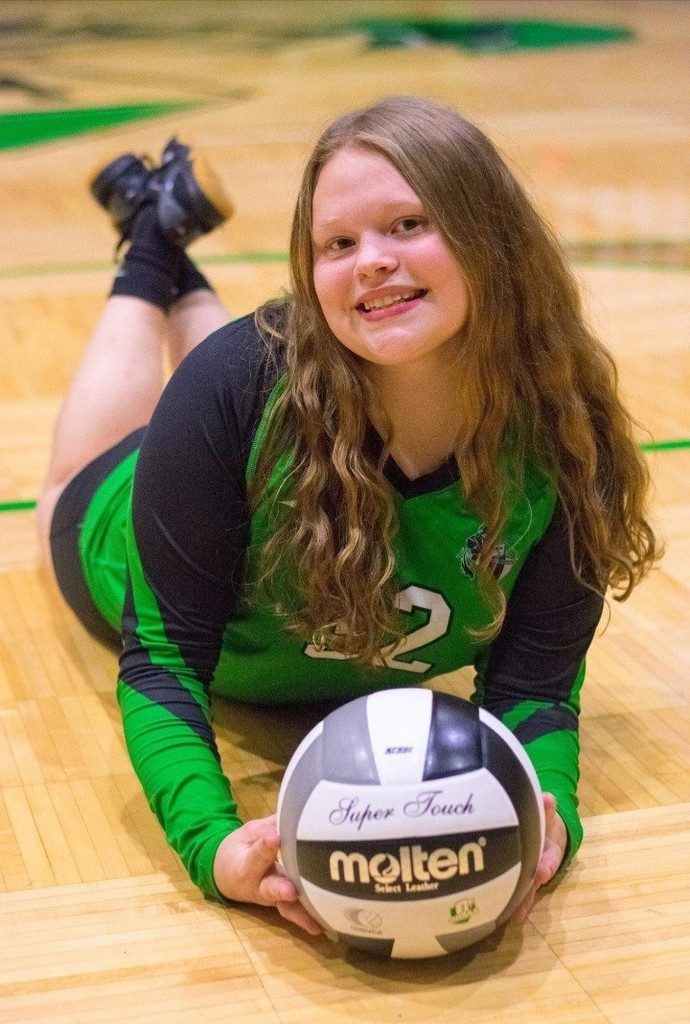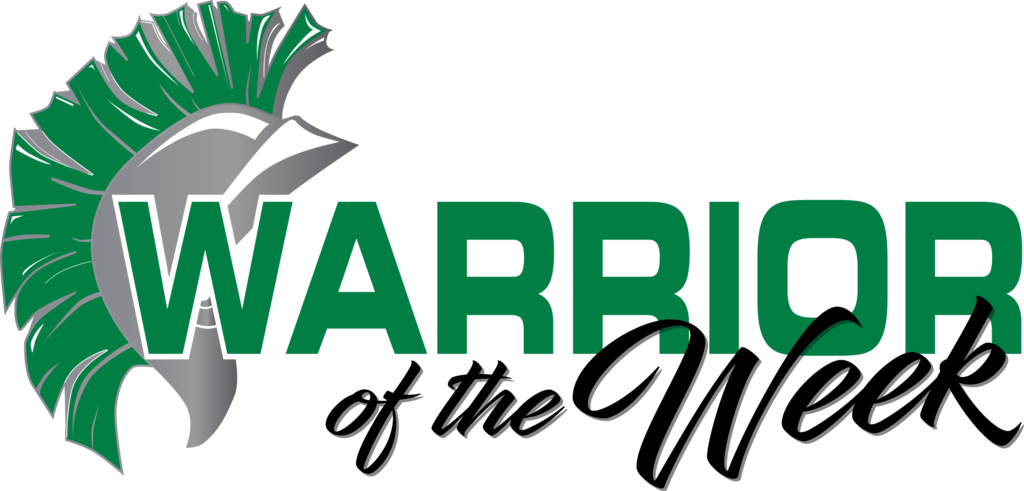 GIRLS SAQ cancelled Today 10/4 and Thursday 10/6 due to scheduling conflicts.
Congrats to Sam Kutz Athlete of the Week! He has shown impressive growth on the soccer team. He had a great game vs TCS & is an important part of the team. Sam gives max effort in everything he does & is always willing to learn. Sam also plays on the Golf team. Way to go Warrior!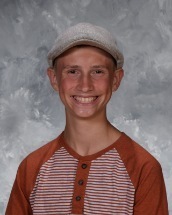 CONGRATS Athlete of the Week David Eckloff: Junior on the XC Team. He is a strong runner and got his best at Dave's XC Invite. We appreciate his work ethic and willingness to put full effort into workouts. He's been a great leader and we're thankful to have him on the team!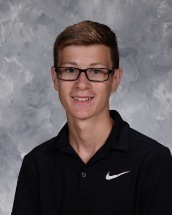 Congrats to Athlete of the week Emily Momany. This is her 3rd year on the Varsity Golf Team. She's the only female golfer & ranked top 18 in TAAC Conference. Her scores were used 12 of 15 matches for team score. She has a 9 hole average of 57 while playing from the Men's tees.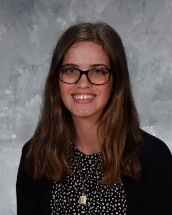 The meal ordering portal is now open for next week (Monday 9/12-Friday 9/16). In order to guarantee that your student receives the listed daily menu items, everyone must preorder (regardless of Free/Reduced/Full Price status) weekly through FACTs by Sunday, September 11th at 8pm. Please note, due to the National School Lunch Program we are unable to provide an a la carte option or additional meals (1 meal per student only). Please email
enowowiejski@ecstoledo.org
if you have any questions.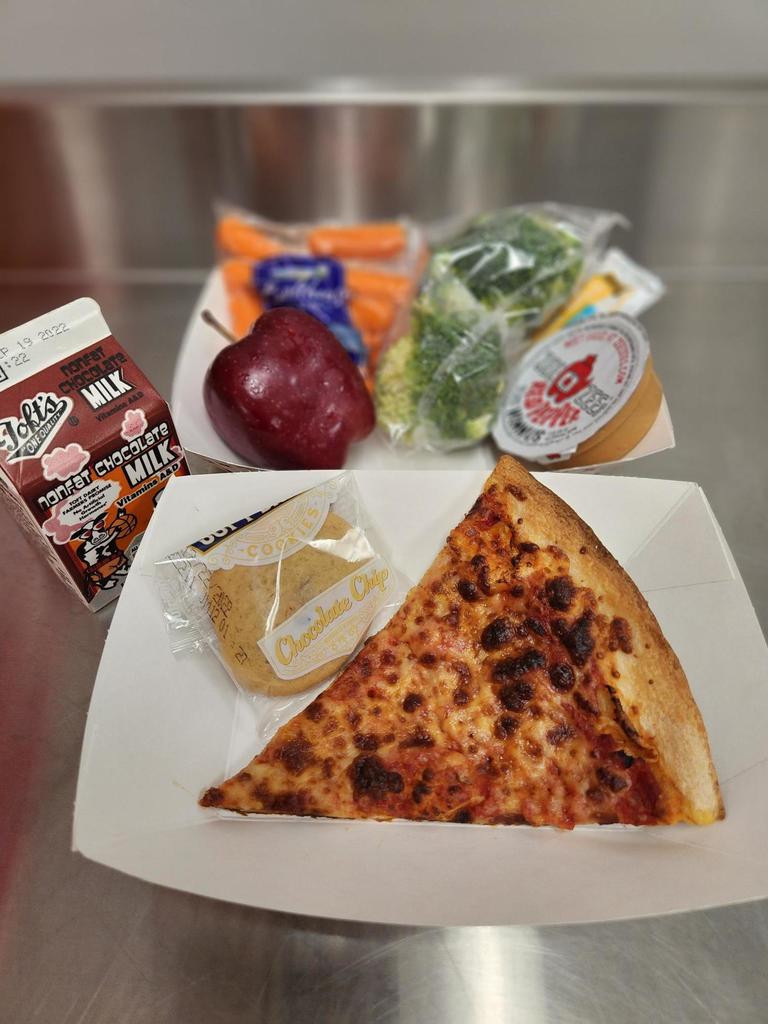 If you still haven't downloaded or activated ParentSquare, you're missing out! ParentSquare is the all-in-one place for teacher, classroom, sports, extracurricular and all-school communications. Watch this short video for more information and get connected now!
https://vimeo.com/362598038
Congrats to Logan Taylor! She's Warrior Athlete of the Week. Logan is a Senior outside hitter on the Varsity Volleyball team. She is a leader on the team who works hard to learn and improve. She competes well and inspires her team to do the same.
6th-12th Grade: NO SAQ Today due to High School Retreat. SAQ will resume on Tues 9/6 3:05-3:45pm. Go Warriors!
Hi All, Here are the September breakfast and lunch menus. If you have questions regarding ordering your student's meals please email Ellie Nowowiejski at
enowowiejski@ecstoledo.org
Thank you!