Congrats to Athlete of the week Emily Momany. This is her 3rd year on the Varsity Golf Team. She's the only female golfer & ranked top 18 in TAAC Conference. Her scores were used 12 of 15 matches for team score. She has a 9 hole average of 57 while playing from the Men's tees.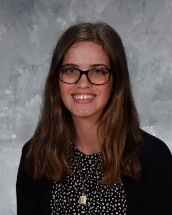 The meal ordering portal is now open for next week (Monday 9/12-Friday 9/16). In order to guarantee that your student receives the listed daily menu items, everyone must preorder (regardless of Free/Reduced/Full Price status) weekly through FACTs by Sunday, September 11th at 8pm. Please note, due to the National School Lunch Program we are unable to provide an a la carte option or additional meals (1 meal per student only). Please email
enowowiejski@ecstoledo.org
if you have any questions.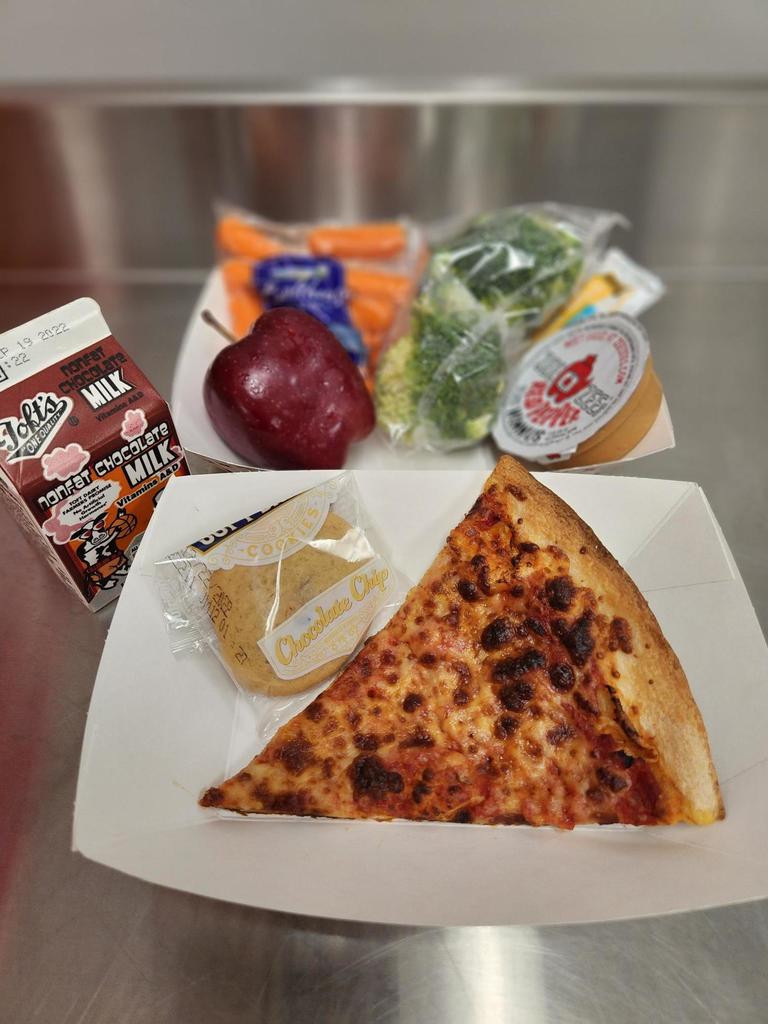 If you still haven't downloaded or activated ParentSquare, you're missing out! ParentSquare is the all-in-one place for teacher, classroom, sports, extracurricular and all-school communications. Watch this short video for more information and get connected now!
https://vimeo.com/362598038
Congrats to Logan Taylor! She's Warrior Athlete of the Week. Logan is a Senior outside hitter on the Varsity Volleyball team. She is a leader on the team who works hard to learn and improve. She competes well and inspires her team to do the same.
6th-12th Grade: NO SAQ Today due to High School Retreat. SAQ will resume on Tues 9/6 3:05-3:45pm. Go Warriors!
Hi All, Here are the September breakfast and lunch menus. If you have questions regarding ordering your student's meals please email Ellie Nowowiejski at
enowowiejski@ecstoledo.org
Thank you!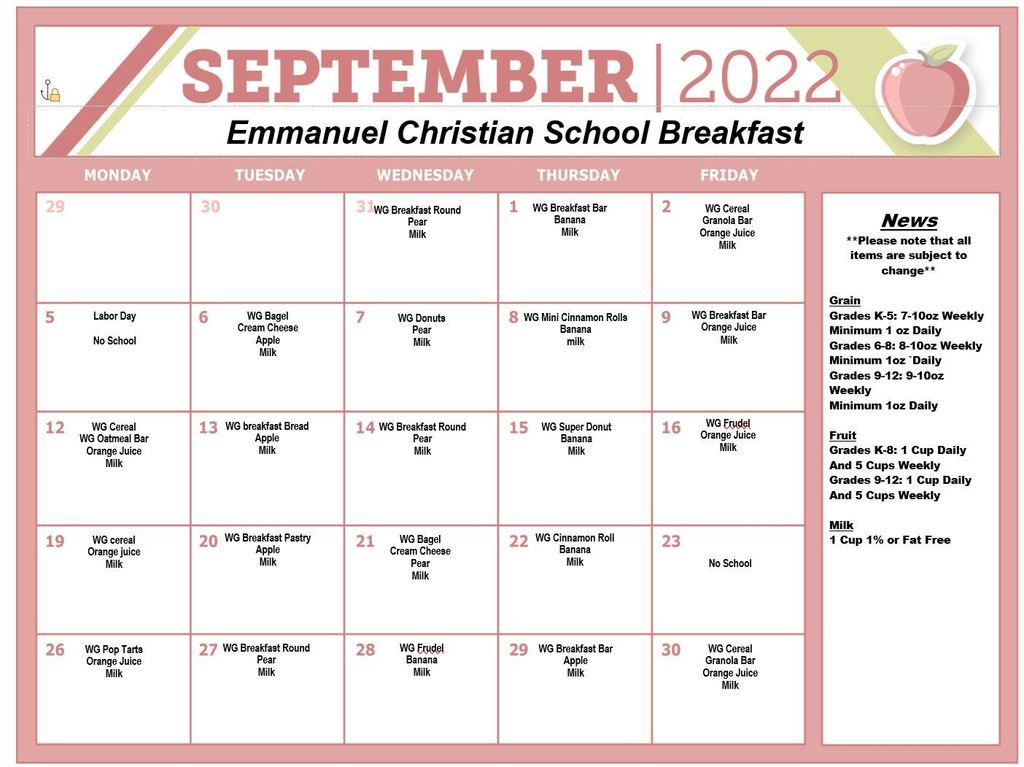 Hi All, Here are our menus for September.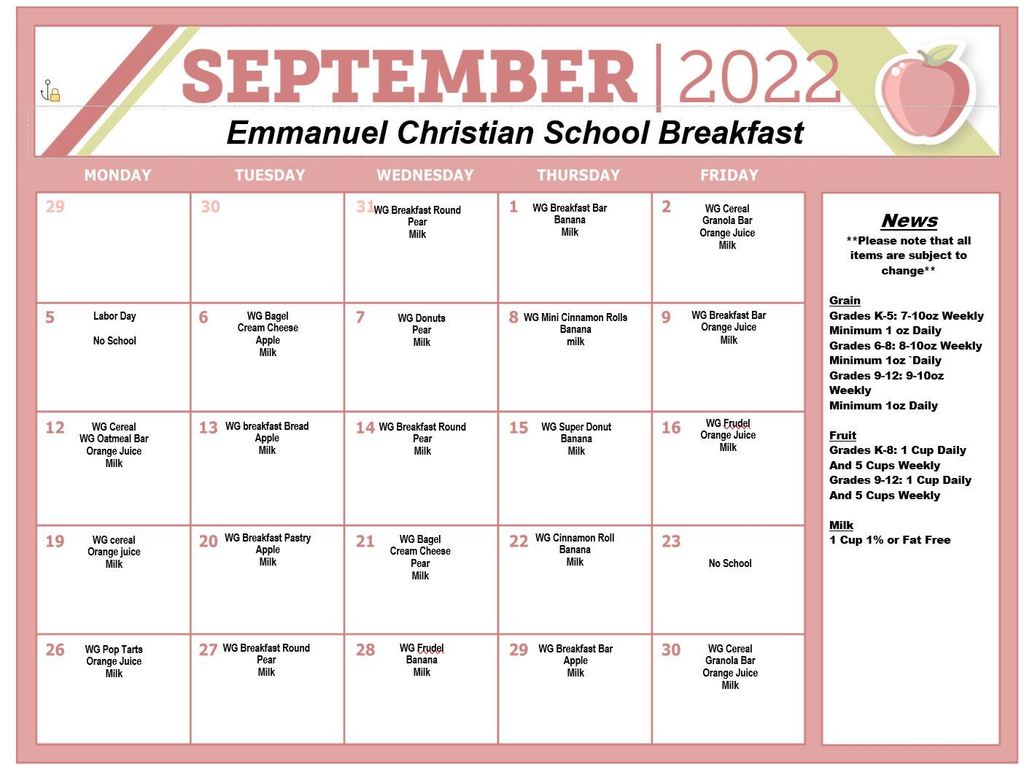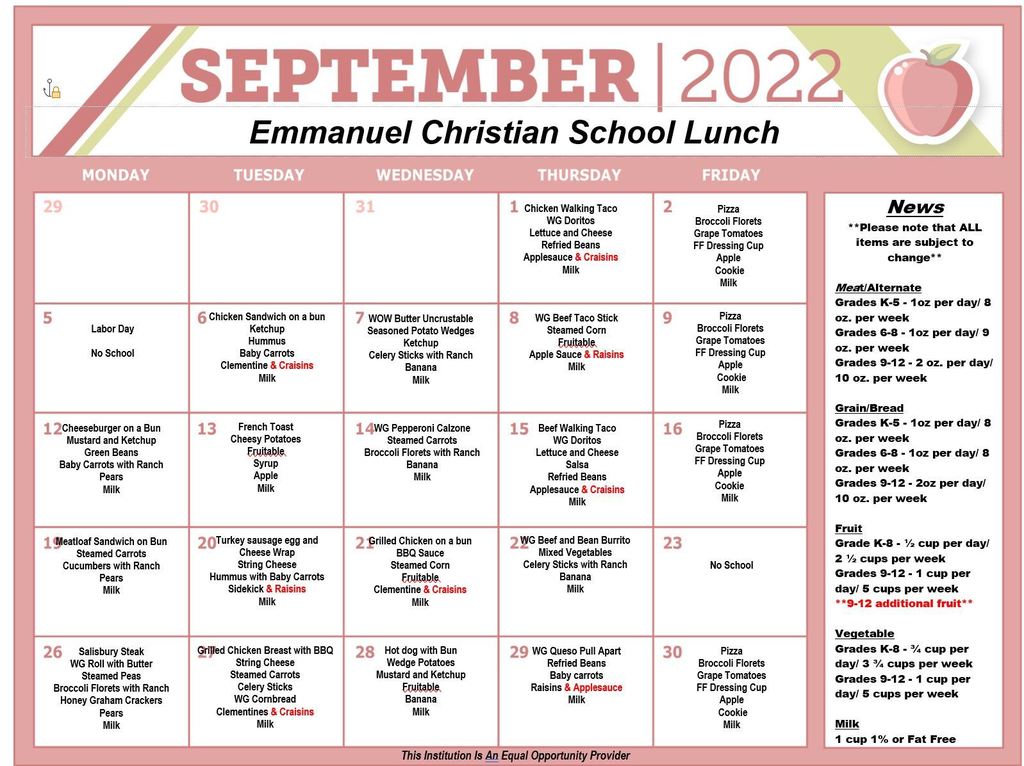 Athlete of the Week is Malachi O'Brien. He's a freshman on the EC Cross Country Team. Malachi has been an incredibly coachable athlete and exhibits strong Christian character both during practice and at meets. His performance in this past weekend's cross country meet was phenomenal as he posted a time of 18:30.47 and placed 37th out of 236 runners at the Seneca East Tiger Classic. We look forward to seeing how he grows as an athlete both this year and throughout his High School career! Congratulations Malachi!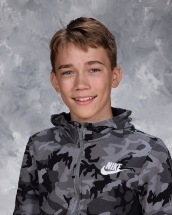 Warrior of the week is Tyler Miller. In the 1st few tournaments, Tyler finished top six in each contest. As we moved to the dual match section of the season, Tyler finished 1st place in all 6 of our matches. His low round of even par 36 is a career best for him and we still have half a season left. Way to go Warrior!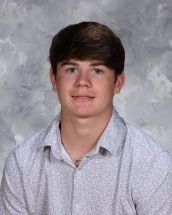 REMINDER: SAQ starts tomorrow 8/23! All 6th-12th EC Athletes are expected to attend. It's Tue and Thu from 3:05-3:45. S: Speed A: Agility Q: Quickness. Mrs. O'Brien is leading the girls and meet in the Parmelee Gym. Coach Armstead is leading the boys and meet in the Dunbar Gym.
Here is your chance to be apart of High School Soccer for FREE! Yes, you heard that right, it's Free! Last chance to join. Practice tomorrow @ 3:30-5:15. See Coach Stout for any questions
bstout@ecstoledo.org
PARENTS- Lunch orders for the first week of school need to be placed by this SUNDAY, August 14th by 8:00pm. Orders can be placed through renweb.com account.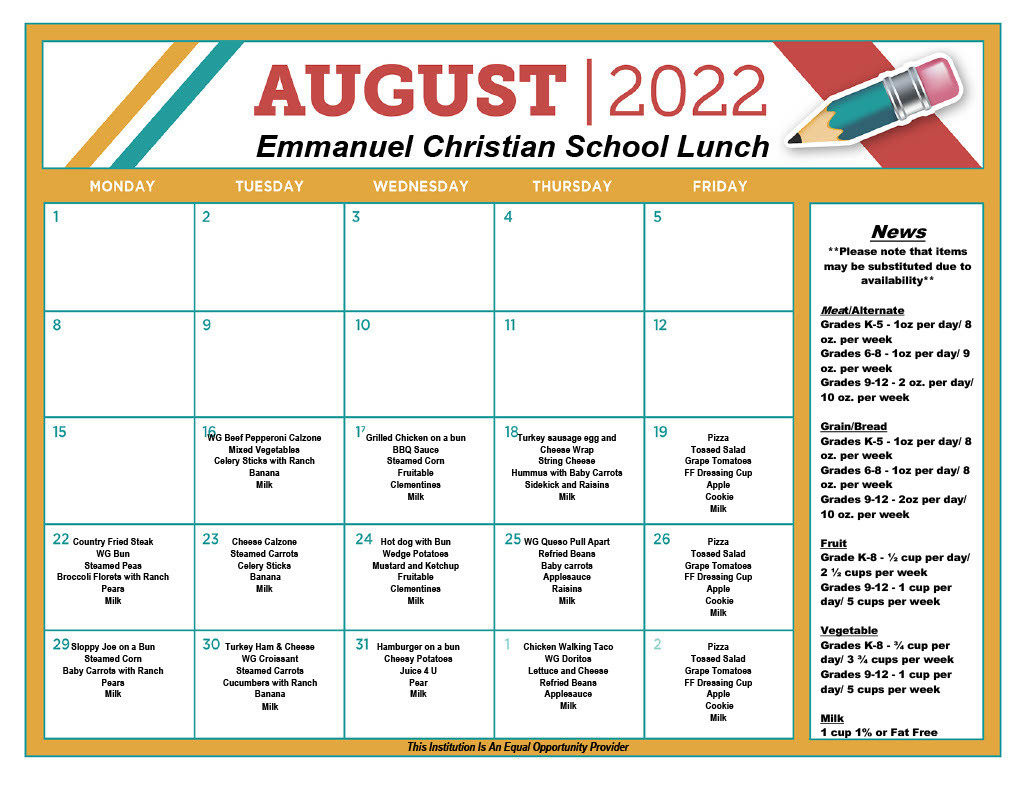 REMINDER: Mandatory Middle & High School Fall Sports Parent Meeting – TONIGHT Tuesday, August 9th at 6:00 pm in the Parmelee Gymnasium for all students interested in or playing a school sport. Come on out and join one of our EC teams!
Due to weather JH Soccer practice CANCELLED tonight 8/8!
Next TUESDAY 8/9 is the OHSAA Fall Sports Parent Meeting at 6pm. Please come join us if interested in joining a team and learning about what EC has to offer for Athletics. We look forward to seeing there!
The Back to School Bash will be here before you know it! Mark your calendars for Thursday, August 11, 2022 to join us for the celebration to start the 22-23 school year. Be sure to watch your email for additional details about how to register!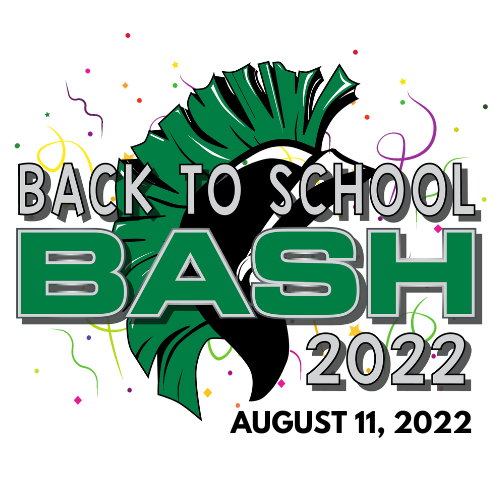 All Junior High & High School athletes! SAQ Bootcamp is next week 7/25-28: Girls 9-10a & Boys 10-11a. If playing a sport this year, come join SAQ Bootcamp. Go Warriors!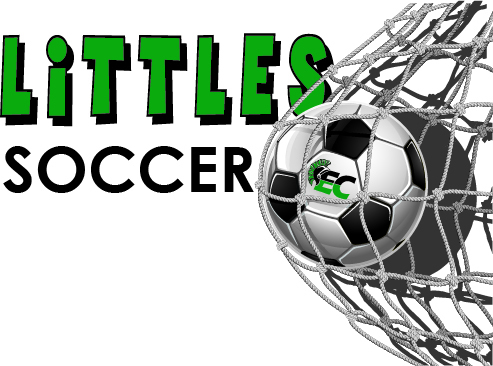 It is almost time for Back-To-School shopping! Save on school clothes and supplies during Ohio's Tax Free Weekend, August 5-7, 2022.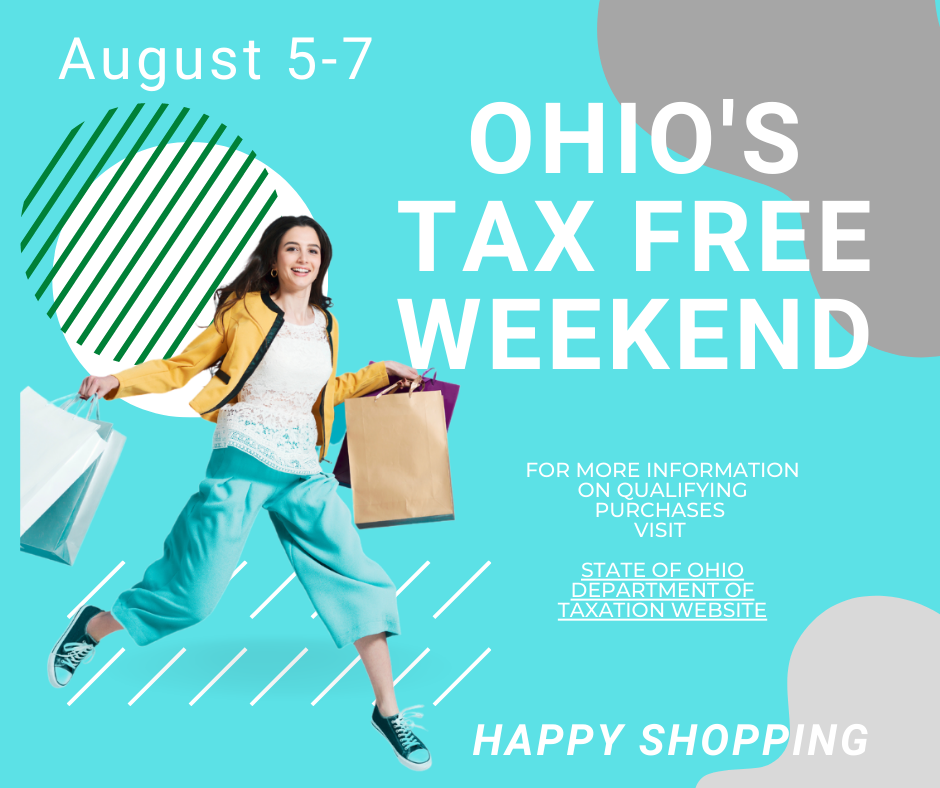 It's not too late to join Softball Camp next week! Soccer Camp is 8/1-8/4 (K-1st 9-11a, 2nd–5th 9-11a, 6th-12th 12-2p) Don't miss out! Sign up now on attached link for camps
https://app.hellosign.com/s/LhitNXdR
Fall Lil Soccer Registration coming soon @Back to School Bash 8/11